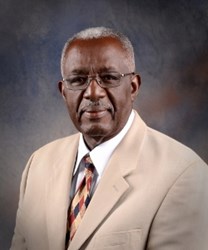 Unisex toilet training is superior, simpler, quicker, easier, cleaner and healthier than standard toilet training.
New Rochelle, NY (PRWEB) January 13, 2014
Anthony Seymour Browne expertise in his new book Unisex Toilet Training embraces several years of personal experience and research. His first toilet training was urinating standing up, and that practice lasted 25 years until 1968 when, one day, he squirted urine on his feet. He instantly decided to self-train and urinate sitting down to have a clean bathroom at home. In 2014, over four and a half decades later, he continues the same process of urinating sitting down.
Unisex Toilet Training is the appropriate new name for this one-step training process for girls and boys. The book highlights numerous advantages why training boys to pee sitting down is the better process. This contrasts significantly between the new Unisex Toilet Training and the old Standard Toilet Training. The book educates readers about what contributes to filthy toilets and bathrooms. It shows why unisex toilet training is overall superior, simpler, quicker, easier, cleaner and healthier than standard toilet training.
The book provides details on how the new training process is easier for a first time Mom, regardless of the child's gender. The book is ideal for professional women looking for quicker toilet training, and better for single mothers, solving the male role model issue. It is simpler for mothers of multiple births and mixed genders with one general routine for training the children. It is easier for both Mom and siblings, regardless of gender and years between the births.
Unisex Toilet Training is perfect for boys and eliminates squirts and sprays and spills of urine around the toilet. Little boys toilet train to sit down and pee, and grow up as men that sit down and pee without the need for toilet retraining as adults. This new book satisfies the desires of women worldwide for an uncomplicated toilet training process for boys and girls. It prevents urine and smelly urine odors in toilets and the recurring cleans ups.
The Author states, "my Unisex Toilet Training book identifies the cause and resolves the problem. By, changing age-old traditions and meeting 21st century global demands for clean toilets."