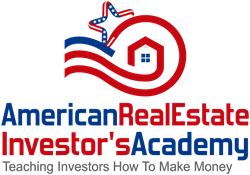 Las Vegas, Nevada (PRWEB) November 04, 2013
Real estate Legend, Dr. Albert Lowry joins the American Real Estate Investors Academy board of advisors. Dr. Lowry is the third nationally known expert to come onboard in the last week.
There are very few investors who can match the career of Al Lowry.
From the official biography or Al Lawry:
"Dr. Lowry has been featured in high-circulation publications such as the New York Times and on the covers of such magazines as Money Magazine and People. He has also appeared on numerous national TF and radio shows such as Wall Street Week, The Today Show, Regis Philbin Show, Merv Griffin and Larry King Live.
"Starting with no money, but having a desire to succeed and a great amount of common sense, he pursued his dream. Within a very short time, he mastered the real estate market and began creating concepts and techniques that are the backbone of the 'Lowry Formula'. Al spent his childhood in orphanages and foster homes. Working a variety of menial jobs, he realized how much he wanted financial independence. He obtained his real estate license and began to sell property. He soon came to realize that the properties could be purchased with no money down. He bought duplexes and triples and did the routine maintenance himself. Dr. Lowry bought more property and expanded his method to include leveraging, rehabilitating and exchanging his investments.
"Dr. Lowry's has written and published over 20 books. His first, How You Can Become Financially Independent by Investing in Real Estate, earned the distinguished Best Sellers List of the New York Times for three consecutive years. Aside from attaining many professional real estate designations, Albert Lowry also has a doctorate in Business Administration and was recruited to teach the very first Master's Degree Program in Real Estate. He was added to the Academy of American Exchangers "Hall of Fame"; perhaps the highest single honor accorded any individual engaged in real estate."
Having someone of the stature of Al Lowry goes a long way in making the American Real Estate Investors Academy the premier real estate education platform. It is the primary goal of the academy to reshape the process of educating real estate investors. The old way of doing things is not working. According to managing director Josh Caldwell, "The American Real Estate Investors Academy is going to turn the world of real estate education on its head. We are looking at new ways of using technology to give students a new type of learning experience. We are the cutting edge of our industry, and Dr. Lowry's experience will help us build on that".
Unlike traditional real estate clubs, there is no fee to join the academy. Anyone who wants to learn how to use real estate as a vehicle to attain financial freedom is encouraged to sign up for the clubs newsletter, explore the website, and learn at their own pace.