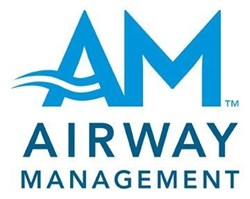 New Orleans, LA (PRWEB) October 31, 2013
At the annual American Dental Academy conference today in New Orleans, LA, Airway Management of Dallas, TX, announces the launch of their newest and most innovative product – the myTAP™.
Inventor/CEO, Dr. Keith Thornton explains that "the myTAP is the first, fully functional appliance on the market that has the same characteristics and effectiveness for snoring to moderate sleep apnea as the best custom appliances on the market that can be precision fit in less than 15 minutes."
The myTAP is a simple, patient-friendly treatment for snoring and sleep apnea. The design is based on the most effective oral appliance on the market, the TAP™, which is clinically proven in over 32 independent peer reviewed studies to treat snoring, Obstructive Sleep Apnea (OSA), and in some cases severe sleep apnea.
The unique Precsion Fit trays of the myTAP are made from an innovative plastic that when heated becomes soft and can be accurately molded to the teeth at the time of fitting. They also feature thin, sleek trays, which create comfortable low profile. If reheated, the trays will return to their original shape and can be refitted to achieve the perfect fit.
The patented myTAP advances and stabilizes the mandible preventing the soft tissues of the throat and tongue from collapsing into the airway, which causes snoring and sleep apnea. The myTAP hardware allows the patient to control the treatment position with incremental advancements as needed.
Oral appliances are recognized as an effective treatment for snoring and mild to moderate obstructive sleep apnea. "At Airway Management we believe the myTAP will greatly increase the number of patients that choose to use oral appliances as the myTAP removes many of the barriers such as accessibility and cost while providing them with a comfortable and effective treatment solution," said Alastair McAuley, Airway Management's President. He also stated that "partnering with Patterson Dental, one of the largest dental product distributors, will help us achieve more of a reach into the general dental market."
For more information or to order, call Airway Management at 866.264-7667 or Patterson Dental at 800.873.7683.