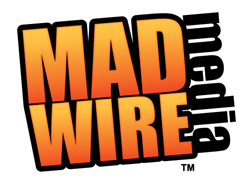 We are leading the race in inbound digital marketing as a result of our great technological innovations and focus on customer service
Loveland, Colorado (PRWEB) October 31, 2013
Leading the field in marketing innovation for small business, Madwire Media is proud to be named one of the leading job creators in marketing and advertising industry. Madwire generated 40 jobs from January 1st, 2012 to June 30th 2013, placing it among the top private business job creators in the state of Colorado and the top 20 marketing and advertising job creators in the country.
In just 4 short years, Madwire has grown from 2 to now over 150 full time employees. "We are leading the race in inbound digital marketing as a result of our great technological innovations and focus on customer service" according to CEO JB Kellogg.
Madwire was also recently recognized as an Inc. 500 fastest growing company, ranking 51st in the nation, and 10th fastest growing marketing and advertising company. Madwire has also been named one of Northern Colorado's fastest growing companies 2 years in a row through the Mercury 100 list, and has earned recognition as a Colorado Top Family Owned Business and a 2012 Colorado Company to Watch.
Madwire's continued triple digit growth and impressive hiring numbers has been fueled by developing innovative marketing technologies and proprietary trademarked programs which consist of a number of programs including UXi™ Technology, Top Placement Ads®, Natural Listing Ads™ and Retargeting Ads™. Madwire's marketing programs that help small businesses compete in their local markets has expanded services across the nation and has generated interest from businesses around the globe.
About
Madwire Media is a 360° inbound digital marketing and design firm in Loveland, Colorado offering innovative marketing technologies for small businesses with a global reach. Madwire was founded in 2009 and has grown exponentially since its founding. For more information about Madwire Media and its innovative marketing solutions, please visit http://www.madwiremedia.com.
To view the Inc. Hire Power Awards list, please visit http://www.inc.com/hire-power/list/2013/state/co.