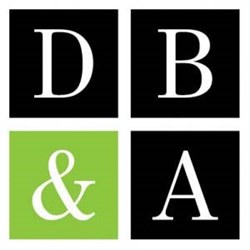 I felt that all of my experiences have prepared and led me to DB&A. I hope to help teach and coach managers to better lead their teams.
Dallas, TX (PRWEB) November 01, 2013
DeWolff, Boberg & Associates (DB&A), a global management consulting firm based in Dallas, Texas, is excited to announce that three new consultants, David Edlund, Salima Jones-Daley, and Neil Nesladek, have joined the organization.
"This new group of consultants has the right combination of personality and professionalism" said Morgan Buffington, Vice President of Finance. "Each of them will play a key role in providing high quality results for our clients."
David Edlund
Edlund joins DB&A with over 10 years experience in Operations Management. He earned a Bachelor of Arts degree in Business Management at Bethel University. Edlund, who is happiest when he is traveling, indicated, "I felt that all of my experiences have prepared and led me to DB&A. I hope to help teach and coach managers to better lead their teams." Edlund believes in staying positive and lives by the Golden Rule of treating people the same way he wishes to be treated. In addition to traveling to new destinations and learning new cultures, he enjoys kayaking, photography and spending time with his family.
Salima Jones-Daley
Prior to joining DB&A, Jones-Daley worked primarily in environmental program development and community enterprise development as an organizational leader and consultant. She received her Master of Environmental Management degree from Yale University in 2011. Her graduate studies focused on urban ecology and design with an emphasis on systems and business operations. She earned a Bachelor of Arts in Urban Studies- Environmental Science from Barnard College. "DB&A offers me the opportunity to explore and make an impact in various industries." She continued, "I hope to contribute my affinity for "greening" operations and coaching clients to be empowered to make change happen." A New York City native, Jones-Daley currently lives in Lake Ridge, Virginia with her husband, daughter, and son. She enjoys supporting local food and agriculture, jogging, and appreciating art.
Neil Nesladek
Nesladek worked with the manufacture, sale, and distribution of custom products in the construction industry. In his previous role, Nesladek served as General Manager of a specialty contractor. His area of responsibility covered most of the state of Texas. He has a Bachelor of Business Administration in Finance from the University of Wisconsin and a Master's of Business Administration from the University of Texas. He strongly believes in the George Santayana quotation which says, "Those who cannot remember the past are condemned to repeat it". Nesladek plays golf, cooks, and smokes a "mean" brisket.
About DeWolff, Boberg & Associates
DeWolff, Boberg & Associates (DB&A), founded in 1987 by Lou DeWolff and Tim Boberg, is a global management consulting firm specializing in helping companies of every description achieve objectives through improved performance and resource utilization. Working with every level of management, DB&A focuses on organizational and cultural issues, with a special emphasis on developing accountability and leadership at the employee and front-line supervisory levels. Celebrating its 26th year in business, DB&A provides consulting services to a variety of clients worldwide.