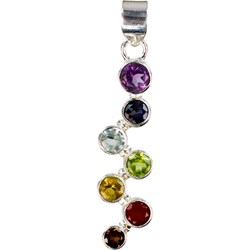 Canaan, VT (PRWEB) November 01, 2013
The Autumn season is in full swing. This time of year brings many traditions, including the celebration of the harvest and Thanksgiving. It is a time of welcoming friends and loved ones into our homes and sharing the bounty of the season.
Gratitude is a powerful energy, one that transforms and empowers our lives, opening the doors to better opportunities. Those who practice gratitude are more optimistic – and researchers have proven that optimists have better mental and physical health and live longer.
One of the best ways to adopt a mindset of gratitude and fulfillment year round is to create your space to be a haven that welcomes and enhances positive energy.
In honor of the season, and as an expression of gratitude, the New Age Source is happy to extend a 15% discount on several great items that can be used to promote prosperity and abundance. Some of the items available include:
Gratitude Reiki Pillar Candles: Designed with a custom blend of essential oils with the intention of expressing gratitude and promoting positive vibrations. These candles are handcrafted in the USA.
Tree of Life Journal: Embrace and promote abundance with a gratitude journal. This gorgeous journal is embossed with the Tree of Life, the ultimate symbol of wisdom, abundance and strength.
Prosperity Banner: Hang it as a a beautiful reminder of the simple affirmation of Prosperity. Focus on this mantra to attract more abundance and new opportunities.
Learn more about the life-changing powers of gratitude and simple abundance at The New Age Source: http://www.thenewagesource.com.
About The New Age Source:
The New Age Source is a leading retailer of high quality metaphysical products. Their mission is to offer every customer products and inspiration for their unique spiritual path.