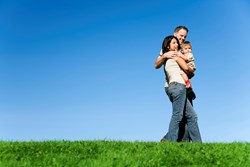 San Diego, CA (PRWEB) October 30, 2013
The attorneys at the Men's Legal Center have been representing fathers and husbands facing complicated California family law issues for several years, and during that time they have seen countless marriages end for a variety of different reasons. While no two marriages are ever exactly the same the divorce lawyers in the office have seen certain divorce causes arise more commonly than others. One of those common causes relates to money and general finances, particularly with regards to spending.
A recent survey by MoneySuperMarket.com was published in Great Britain on October 15, 2013. The results of the survey revealed how many people faced legal separation or divorce because of secret credit card purchases made by one of the partners in these relationships. Approximately 10 percent of the 1,000 people surveyed stated that they had been through a relationship breakup or a divorce because of these secretive purchases.
The survey also found that 15 percent of respondents admitted to lying about their credit card spending to their spouses or partners and that one-third of those who did so lied because they thought that their partners would be angry or disapprove of those purchases. In addition, the survey found that women were 60 percent more likely to hide credit card bill statements from their partners than men, although men who made secret purchases tended to spend more on average than women.
"Financial issues and basic issues of honesty have always been prevalent problems in marriages that have led to legal separations and ultimately to divorces, and this survey tends to corroborate those notions," said Craig Candelore, the founding attorney at the Men's Legal Center. "Our experience is such that many of our clients come to us because of financial dishonesty, and people who see this survey should take some time to see if they could take steps to avoid these risks," Candelore added.
About the Men's Legal Center
The Men's Legal Center is a law firm comprised of San Diego divorce lawyers who have been representing clients who have been facing California family law issues that include divorce, support controversies, property division questions and child custody challenges. The firm also has attorney's on-hand who have extensive military experience and therefore provide representation to those who face military divorce issues and other family law situations while they are members of the military.