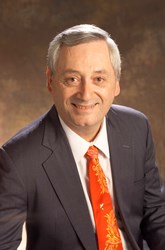 What you don't know, can and will hurt you.
Jacksonville, Florida (PRWEB) November 19, 2013
Mr. LeGrand strongly recommends real estate investors not conduct any seller financing deals after January 1st unless they're fully acquainted with the new laws in the Dodd-Frank bill which guarantee major changes in how they're able to conduct real estate transactions.
Even if investors aren't currently doing deals involving seller financing, they'll need to attend this very important three-day event in Jacksonville, Florida to learn about the explosion of properties currently available using this unique and often overlooked financing option. The recession has created an enormous demand specifically for seller financing, and the market has responded overwhelmingly well. Foreclosures are tough all around. They decrease property values, tighten lending requirements, and devastate the lives of displaced families. So what happens to those homeowners who try to put the pieces of their lives back together and purchase another home?
When banks say "No" to a bad credit mortgage, many buyers turn to seller financing. The seller agrees to "be the bank" and accept payments over time from the buyer. This creative solution helps buyers with bad credit purchase a home. It also gives them a chance to rebuild their credit over time, so they can once again qualify for traditional bank financing.
Here are just a few of the things investors need to know about using seller financing when buying houses:

How to overcome "due on sale" clause objections from sellers and make them feel good about leaving the loan in their name…and have their attorney approve the deal.
How to buy and sell all the property one wants without using banks, and get financing no institution could afford to offer, and close within five days with no points or committee.
How to pull cash out of every closing the day it's purchased, every time.
How to structure offers with no payments or interest and get the seller to gladly accept. This drives cash flow through the roof.
How to cut closing costs to one third of what one would normally pay.
Here are a just a few of the things investors need to know about when selling with owner financing:

How to sell houses five times faster than everyone by making them easy to buy.
How to get the most cash from the market for down payments and what kind of houses to deal in to make a profit quickly in this market.
There's never been a better time in three decades to buy and sell real estate, however; ignorance of changes in the laws as mandated by the Dodd-Frank bill can get investors into a lot of trouble. For their protection, Mr. LeGrand will have a qualified real estate attorney on-site to answer questions and ensure full understanding of how these changes directly affect investors. He'll unravel the bill into simple terms and explain all new requirements.
Learn all about the changes and new guidelines December 12th through the 14th in Jacksonville, Florida at this one-time only Emergency Seller Financing event. Call Dan Smith at 800-567-6128 NOW or go to http://www.RonLeGrand.com/ESF to reserve a spot and keep out of jail!