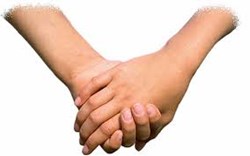 Nearly 26 million Americans suffer from diabetes, and the numbers are climbing each year.
Rhinebeck, NY (PRWEB) October 30, 2013
Kicking of Diabetes Awareness Month, the Albany Chapter of the American Diabetes Association's (ADA) 15th annual Diabetes Community Forum will be presented by ShopRite on Saturday, Nov. 2 at the Holiday Inn on Wolf Rd., Albany beginning at 9 a.m. Topical BioMedics, makers of the Topricin line of natural pain relief and healing creams headquartered in Rhinebeck, NY, is participating in its Health & Wellness Fair.
"Nearly 26 million Americans suffer from diabetes, which is the seventh leading cause of death by disease in the United States," said ADA Director of Albany and Central New York Amy Young. "This forum for the community represents one way the local ADA is leading the fight against this deadly disease and providing support for those affected in the Capital Region and beyond."
The program starts with a Health and Wellness Fair held from 9-10 a.m., featuring vendors offering information about the latest treatment products and services. Topical BioMedics representatives will be on hand to discuss healthy lifestyle choices and pain management options, and will be offering free samples of Topricin. The health and wellness fair will also feature cooking demonstrations and free health screenings including blood pressure, cholesterol, glucose, foot screening and diabetes risk assessment.
Introductory remarks and the keynote presentation will follow the health and wellness fair from 10-10:45 a.m., and a panel discussion will round out the morning from 10:45 a.m.-11:45 a.m.
Led by keynote speaker Kristen Caponera, a registered dietician and ShopRite employee who will present on "Nutrition from the Start," the program also features a panel of experts involved in diabetes care and free health screenings. Panelists include: Moderator Matthew Leinung, MD, F.A.C.E., endocrinologist from Albany Medical Center; Amy Imler, CDN, RD, ShopRite; Megan Sim, PHARM D, ShopRite; Teri Hutson-Mulligan, RD, CDE, certified diabetes educator from Albany Medical Center; Marc Ginsberg, DPM, Capital Region Footcare; and, Mary Luidens, MD, assistant professor of medicine from Albany Medical College. Cooking demonstrations and sampling of healthy, diabetes-friendly recipes will be conducted by ShopRite.
Topical BioMedics teamed up with the ADA's Saratoga 2013 Tour de Cure as a "RED RIDER" Sponsor. A Red Rider is a participant that has Type 1 or Type 2 diabetes. The Tour de Cure is the ADA's annual cycling event that raises money to help change the future of diabetes and help stop its devastating complications. Last year's event drew riders from New York, Massachusetts, and Vermont, and raised more than $1 million, making it the second largest fund raising ADA chapter in the country for that year.
Topical BioMedics will once again sponsor the Saratoga 2014 Tour de Cure, and is forming Team Topricin to ride in the event. Lou Paradise, the company's president and chief of research, says, "We are pleased to join forces with the American Diabetes Association in the fight to Stop Diabetes and help raise critical funds for diabetes research, education and advocacy."
Topricin Foot Therapy Cream is safe for diabetics, and patented for the topical treatment of neuropathy. "Unfortunately, many individuals with diabetes experience neuropathic pain, which can be extremely debilitating," says Mr. Paradise. "Our Foot Therapy formula addresses peripheral neuropathic pain and neuroma, and is soothing and healing to the skin. Importantly, it also reduces the need/dependency for all classifications of oral pain medications, including opiates."
The Diabetic Community Forum free, but reservations are required and can be made by contacting the American Diabetes Association at 518-218-1755 ext. 3632 or by registering online at http://www.diabetes.org/communityforum.
ABOUT THE AMERICAN DIABETES ASSOCIATION:
The American Diabetes Association (ADA) is the nation's leading nonprofit health organization whose mission is to prevent and cure diabetes and to improve the lives of all people affected by the disease. Founded in 1940, the Association serves the community by funding research to prevent, cure and manage diabetes, providing credible information about the disease, giving voice to those denied their rights because of diabetes, and delivering services to people with diabetes, their families and health care professionals. For more information, please call the American Diabetes Association at 1-800-DIABETES (1-800-342-2383) or visit http://www.diabetes.org.
ABOUT TOPICAL BIOMEDICS:
Topical BioMedics is the research and development leader in topical patented natural biomedicines for pain relief. The company's flagship product, Topricin® Pain Relief and Healing Cream, was introduced in 1994 and is now a leading natural therapeutic brand. Designated as "The 21st century standard of care for pain management" by Woodson C. Merrell, MD (Chair, Department of Integrative Medicine, Executive Director, Continuum Center for Health & Healing, Beth Israel Medical Center), Topricin has the distinction of being the only topical patented for the treatment of the pain associated with neuropathy and fibromyalgia. Other formulas in the product line include Topricin Foot Therapy Cream and Topricin Junior for children (with 5% sales donated to pediatric cancer foundations).
All Topricin products are made in the U.S.A., formulated with approved medicines as found in the HPUS (Homeopathic Pharmacopoeia of the United States) and are in compliance with federal rules for homeopathic over-the-counter medicines. The products contain: no parabens, petroleum or harsh chemicals, are odorless, greaseless and non-irritating, and produce no known side effects, making them ideal and safe for the entire family.
Topricin is available in pharmacies, natural food stores, and retailers nationwide, including Whole Foods, The Vitamin Shoppe, Fred Meyer, Wegmans, CVS (Foot Care Section), Walgreens (Diabetic Section) and other fine stores, as well as directly from the company. For more information, visit http://www.topricin.com.