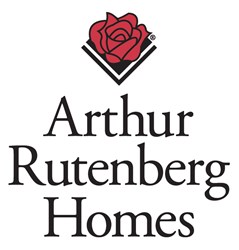 "Providing uncompromising customer service and a true custom home experience are our founding principles." - Stephanie Dennis, Owner
Clearwater, Fl (PRWEB) November 01, 2013
Arthur Rutenberg Homes is pleased to announce Seville Communities, LLC as the newest member of its franchised building family. Owned and managed by Stephanie and Bill Dennis, the company is located in Savannah, GA and will focus on building in Bryan, Chatham, and Effingham Counties.
With over 40 years of combined experience and as third generation builders, Stephanie and Bill Dennis have earned a reputation for providing superior craftsmanship, attention to detail, and outstanding customer service throughout Savannah. Their work can be seen in several award winning homes at prestigious golf communities in Aiken, South Carolina. As Bill puts it, "there wasn't a question growing up what my profession would be. My father gave me a passion and drive for building quality homes." It was Charles Dennis III's legacy that made partnering with Arthur Rutenberg Homes a great fit. Namely, we, at Seville Communities, understand that providing value through excellent customer service, listening to what our customers want, and providing an outstanding warranty program, are the cornerstones of a valued relationship now and in the future. It is Stephanie and Bill's mission to enhance the customer experience at every opportunity. Currently, they are planning their first model home location.
We're excited to have Stephanie and Bill on-board and representing the ARH brand as we expand our footprint into Savannah's growing housing market.
To learn more about building an Arthur Rutenberg home in Bryan, Chatham, and Effingham Counties, please call Seville Communities at (803) 349-5291.
About Arthur Rutenberg Homes
Arthur Rutenberg is celebrating 60 years in the homebuilding industry and has been a respected name in Florida homebuilding since 1953, when he built his first home upon the four "cornerstones" that would make him legendary: design, craftsmanship, service and responsibility. Today, Arthur Rutenberg Homes, Inc. is one of the largest networks of independently owned and operated homebuilding companies in the nation, with franchised homebuilders throughout Florida, North Carolina, South Carolina and Tennessee. For further information, contact Gabriella Nelms at 727-536-5900.