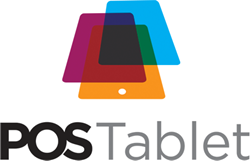 This is an exciting time for small business. Merchants can now get their hands on some pretty amazing POS software apps, all they need to make it work is hardware.
Sacramento, CA (PRWEB) October 30, 2013
POS Tablet (POSTablet.com), the newly created venture from long-time merchant direct hardware provider POS Portal, today announced the launch of POS Tablet. POS Tablet represents a simplified way for merchants and small businesses to get the bundled hardware peripherals that are necessary to run most of today's tablet-based POS-Software-Systems. The recent proliferation of available Point-of-Sale "Apps" that run on iPads has given many small businesses access to robust software tools that have previously been only available to larger enterprises. "This is an exciting time for small business" said Josh Johnstone, Marketing Director for POS Tablet. "Merchants can now get their hands on some pretty amazing POS software apps, all they need to make it work is hardware"
In addition to providing small businesses with a single place to get all of the equipment that will work with many of the most popular software applications, POS Tablet has also made the sometimes high overall cost of obtaining hardware much more easy to manage.POS Tablet has worked hard to make tablet-based POS hardware affordable by creating a simplified lease program that allows most businesses to get started with a basic hardware bundle that includes an iPad for $49.00 a month. But merchants get much more than a low monthly cost when they lease or buy a bundle of equipment from POS Tablet.
POS Tablet has gone a step ahead of the entire industry by being the first to offer the SalesGuard Protection Plan. The SalesGuard plan means that if any piece of equipment should break or fail, POS Tablet will send out a replacement part the very next business day. The Plan is included with every lease and can be purchased separately when buying the equipment outright. "We work with small businesses every day; we know how big of a problem it is to have your POS hardware break down. We wanted to provide our customers something that they could count on," said Product Manager Anh Tran.
The launch of POS Tablet and its website postablet.com represents a huge leap forward for small businesses. There are many POS Software options out there, from well-known providers like Square, ShopKeep, PayPal, Vend and others. Choosing the right one to run a business is an important decision, but most software is designed to work with the same basic hardware that POS Tablet now provides direct to merchants without having to buy it through third parties or from the software providers themselves. With distributor-direct pricing, low monthly lease payment options, and SalesGuard protection, merchants can easily get what they need to do business, all with built in piece of mind.
About POS Tablet
POS Tablet was born out of a deep understanding about what it takes to get hardware into the hands of merchants. For over 13 years, our parent company, POS Portal, has been busy deploying countertop credit card terminals to merchants across the globe. Working hard behind the scenes, POS Portal knows how to get the right hardware right where it needs to be, configured correctly, and delivered on time. Dual shipping facilities in Sacramento, CA and Louisville, KY ensure that delivery happens when it's supposed to and that replacement parts.