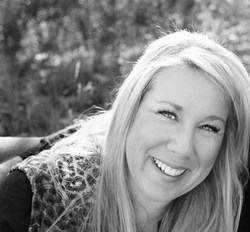 'She is a true model of consistency for both the company and our clients,' says Bob Bennion, president and co-owner of Bennion & Deville Fine Homes.
Seattle, WA (PRWEB) November 05, 2013
This week Stacey Zorzi celebrates her 15-year anniversary with the Bennion & Deville Fine Homes team in Seattle. Since joining the team as transaction manager in 1999, Zorzi has become an integral part of the company's success as Bennion and Deville Fine Homes has evolved into a hallmark example of a progressive, luxury real estate team serving all of Seattle, the Eastside, and the greater Puget Sound region.
Prior to working for Bennion and Deville Fine Homes' owners Bob Bennion and Bob Deville, Zorzi was a licensed real estate assistant for an agent on the Eastside. When a position became available with Bennion & Deville in 1999, she took the opportunity. "I was attracted to the position because even at the time, the Bobs were known as this successful, dynamic duo that were selling all these homes. I loved being busy and I was really thrilled about being a part of a wonderful team that had such a great reputation." Zorzi was hired as a transaction manager for her strong passion for helping people solve problems and achieve their goals, as well as her demonstrated ability to understand the unique needs and demands of real estate clients.
Zorzi has assisted Bennion & Deville Fine Homes in achieving many years of success. Her dedication in focusing on the special needs of their clients has been well rewarded, earning them a highly loyal clientele. "She is a true model of consistency for both the company and our clients," says Bob Bennion, president and co-owner of Bennion & Deville Fine Homes. "She places incredible value on her relationships with people and that's the bar she has set on our team. She has used her depth of experience and capability to care for our clients and to really help us grow the business into what it has become today."
Fifteen years, and over 600 transactions amounting to more than $750,000,000 in sales, Zorzi has helped thousands of clients settle into Seattle homes.
"We spend so much time with our clients at integral points in their life that we develop these relationships with them that fall under very unique circumstances. When a deal closes, as a joke I often say to people 'we're not breaking up, we're just moving on,'" says Zorzi. "I have met so many amazing people over the years that have become friends. Working at the tail-end of getting a deal closed means I work hard to represent the Bobs and our team to make sure that clients leave with the best experience possible. Getting to celebrate milestones in their lives as they return to us for business when they get married, have children, move in other directions, etc. is truly a blessing."
In small, tight knit communities like Seattle's, reputation means a lot. Bennion & Deville have long been recognized for their commitment to their clients, as well as the professionalism, reliability and integrity with which they conduct business. As organizations often take on the personality of those who work for them, Stacey is no exception to this reputation. "She is an amazing person on many, many levels," says Bob Bennion. "She always considers the client's needs before her own, makes her schedule accommodate theirs, and will work any hour of the day on behalf of a buyer or a seller. She approaches every day with enthusiasm and determination and that kind of attitude is infectious in this business."
Most importantly, Zorzi gets the job done. As a Seattle native, she has extensive knowledge of Seattle and the Eastside areas. She specializes in closing and securing transactions with buyers and sellers who can be assured, based on her guidance and the efforts of Bennion & Deville's full service team, that their transactions will close on schedule and smoothly.
"I have felt humbled and lucky every day to have lived out a career with the Bobs. Over the years they have built up my confidence level and taught me so much about the business for which I could not be more grateful," concluded Zorzi. "We work so hard to provide clients with the best experience possible and I could only be so lucky to work with such a wonderful team for many years to come."
About Bennion & Deville Inc.
Founded in 1993, Bennion & Deville has consistently been one of the Seattle area's leading real estate partnerships. Although known throughout the region for their sales of premium homes, Bob Bennion and Bob Deville represent homes in every price range. The team's extensive experience in the Seattle real estate market, ongoing professional training, fastidious attention to detail and high level of personal service is at the core of their practice. Bennion and Deville have enjoyed 20 years of success in business together. Whether buying, selling or renting a home or condominium in Seattle, the Eastside, or the greater Puget Sound region, "The Bobs'" commitment to personal service is unmatched. For more information on Bennion & Deville, please visit http://www.Seattlefineproperties.com.