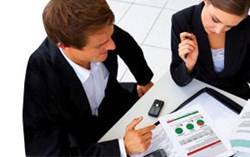 This review should be conducted on every client of every financial advisor in the country. Unfortunately, many advisors overlook detailed disability planning in their financial security analysis at the risk of their client. Mitchell Nelson - President
Minneapolis, Minnesota (PRWEB) November 05, 2013
MyDisabilityPlans, LLC is now a resource partner with The National Association of Personal Financial Advisors, (NAPFA) which is the country's leading professional association of Fee-Only financial advisors in the country. Despite the best intentions of financial professionals, no resource was available to assist in the delivery of high quality planning recommendations and ongoing management of these potentially life altering plans. MyDisabilityPlans aims to make sure our philosophy of service and attention to detail fit within our affiliated planning firms overall philosophy and business practices to be fiduciary stewards of client's cash flow producing abilities.
As a resource partner, MyDisabilityPlans works with each fee-only planning firm to review in-force client disability coverage by providing electronic presentations and underwriting implementation support and policy placement. MyDisabilityPlans provides access to a variety of disability insurance markets to fit specialized needs of a diverse group of clientele.
The Disability Portfolio Review Program is available for NAPFA member firms who uphold the standards of excellence based on analysis of detail and the desire to positively impact those who actively plan to mitigate financial upheaval due to a disability. A commitment to conducting comprehensive reviews of each clients disability coverage and possible income exposure through The 7 Steps of Disability Planning Success is imperative to producing properly constructed and accurate disability portfolios.