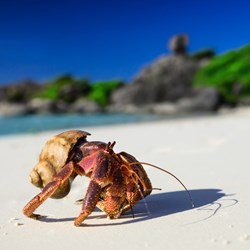 It's a good problem to have, and it's a natural part of growing a company.
San Luis Obispo, CA (PRWEB) October 31, 2013
After another year of great business growth, Docucopies.com are in the market for a larger production facility for their West Coast operations.
The current building in San Luis Obispo, Calif., has served its purpose well since the online digital printing company expanded their business to California in April, 2012.
"It's a great location," says Mike Lindahl, general manager at the facility. "Most of us live right in San Luis Obispo, it's always sunny, and we're right next to UPS."
But several factors are forcing the company to look for a larger space:

Ongoing additions to their equipment inventory eat up floorspace
In addition to growing the business, the West Coast facility now produces jobs for states which used to be in the Midwest facility's shipping domain
Ever greater amounts of paper and bindery materials must be stocked at all times to meet demand
Their workforce has nearly doubled in recent months, requiring more room for production and bindery
"It's a good problem to have, and it's a natural part of growing a company," says Jeff Corbo, Vice President and Marketing Director for Docucopies.com. "Whether you're a family or a business, nobody looks forward to moving. But it's a necessary evil in moving on to bigger and better things."
The owner and managers have not yet decided whether they'll be buying or renting. All options are on the table, according to David Pressley, President/CEO of Docucopies.com. Regardless of the outcome, customers in the Western states and across the country can expect the save level of great service and quality products they've come to expect from the nation's premier digital printing company.
For more information on Docucopies.com and the color printing services, visit them online at http://www.Docucopies.com or call (877) 222-4842.
###