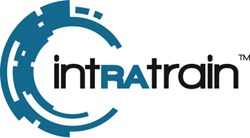 It came down to product identity and the ease of understanding all of the products we offer our target market.
Le Sueur, Minn. (PRWEB) October 31, 2013
When founded in 1980, Russell Associates solely developed custom training for business and industry. Over the next 33 years, the company expanded its expertise of training systems to include elearning, blended learning and learning management systems which allow companies to assign, deliver, document and record training.
In 2011 the company developed inspectiTRAC™, a data collection and management system that mobilizes the collection, management and storage of regulatory data which provides clients nation-wide with an 80% reduction in employee labor to complete inspections, audits and observations.
With the success of inspectiTRAC™ and presence in a new industry segment, Russell Associates found itself with a unique challenge.
"It came down to product identity and the ease of understanding all of the products we offer our target market," said Jerry Van Oort, President and CEO of Russell Associates. "Training systems and training development is the cornerstone of our company. After inspectiTRAC™ 's success and recognition as its own brand it only made sense to develop a separate yet complementary brand for our training systems; that is where the intRAtrain™ brand came from The intRAtrain™ name was developed to stand for interactive Russell Associates training."
The intRAtrain™ brand will include the following products and services:

intRAtrain™ Learning Management System
intRAtrain™ Custom
intRAtrain™ Blended Learning
intRAtrain™ Safety
intRAtrain™ Food Safety
intRAtrain™ Library
Accompanying the new intRAtrain™ brand is a new logo. The new logo features a partial circle which depicts several concepts, including tree rings to represent growth and digital "bits" to represent technology. The broken circle is completed with the intRAtrain name. The "RA" is highlighted in blue bold capital letters as a symbolic gesture back to the roots of company, Russell Associates.
The company's mission of helping companies grow people and improve processes is reflected in the logo.
"The logo is very technical in nature. The missing pieces and segmentation of the circular flow is representative of companies missing a critical component of their business needs. Our mission as a company is to analyze potential training, development and inspection-related gaps and needs for companies and develop solutions. We want to be the company that fills the gaps. I am thrilled we include our roots in the logo with the "RA" completing the logo. We can't succeed in the future without remembering where we have been," commented Van Oort.
For more information about intRAtrain™ and inspectiTRAC™ products visit their websites at http://www.intRAtrain.com and http://www.inspectiTRAC.com.
About Russell Associates
Russell Associates is a training, testing, inspections and management systems company that works alongside clients to develop tools that effectively and efficiently do business better. The use of Russell Associates' products, intRAtrain™ and inspectiTRAC™, results in exceptionally trained employees; improved training, testing, and inspection processes; greater efficiencies, reduced risk and lower costs.