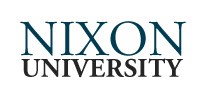 (PRWEB) October 31, 2013
The US government's shutdown has thrown the world into a state of economic turmoil and uncertainty. Public services have shutdown indefinitely and thousands of civil servants have been relieved of their duties. Public schools also face closure for the same reasons, which might result in a gap in education for current students at all levels.
However, it also means bad news for those individuals who have recently completed their education in order to work in government organizations or related fields. They have spent a considerable amount of time acquiring the required education and now are faced with a predicament as to what to do next. This is a critical issue that needs to be addressed soon before valuable human resource is wasted.
In order to help solve this problem, Nixon University has introduced special Crisis Management Sessions in addition to its exiting online education programs in which students are counseled as to how to deal with this situation. Expert faculty and career counselors of Nixon University preside over these sessions. These assemblies aim at providing students a basic and advanced understanding of the current situation in the country. In addition, they make students aware of the many alternate career opportunities open to them. Students are also guided about further qualification they can acquire at Nixon University to make themselves eligible for other positions in the job market.
Crisis management is a crucial element of education that needs to be instilled in the students so that they may be able to face challenges in life calmly and formulate and implement alternate strategies to combat their situations. In today's world of economic and career uncertainty, it is even more imperative for students to be able to think on their feet and continue to utilize their talents and education in order to stay productive. The recent economic shutdown is a good example of the unpredictability that contemporary students need to be aware of.
The crisis management sessions at Nixon University have been well-received by the students so far. The University will continue to add to its students' confidence, education and skill development through the innovative quality in online education it is famous for.
About Nixon University
Nixon University is a vibrant community of learners engaged in an ongoing effort to achieve distinction in the discovery and transmission of knowledge. Nixon University is the one of the leading online institutions providing self paced distance learning programs in industry preferred concentrations to an ever growing population of online learners around the world.