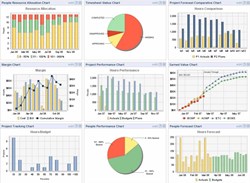 Dulles, VA (PRWEB) October 30, 2013
Unanet, a developer of services automation software that helps project-based organizations manage people and projects for improved efficiency and effectiveness, is pleased to announce its sponsorship the 5th Annual Technology Conference, hosted by the Virginia Society of Certified Public Accountants (VSCPA). The conference will be held at Hilton Richmond Hotel & Spa in Short Pump, VA from October 31st to November 1st. The conference agenda offers breakout sessions as well as networking opportunities. Attendees are able to earn up to 16.0 CPE credit hours. Unanet has sponsored VSCPA events in prior years.
This year Kate Ogden, VP of Business Development, will give a welcoming address to attendees and will provide an overview of Unanet project management and accounting software after lunch on both days of the event. Kate Ogden, a resident of Richmond, says, "Unanet is a proven solution that adds value to accounting software so we're excited to meet up with partners, customers and future customers in the accounting sector. The VSCPA Technology Conference is the perfect venue to accomplish this."
About the Virginia Society of CPAs
The Virginia Society of Certified Public Accountants (VSCPA) is the leading professional association dedicated to enhancing the success of all Certified Public Accountants (CPA) and their profession by communicating information and vision, promoting professionalism and advocating members' interests. Founded in 1909, VSCPA membership consists of more than 11,000 individual CPAs who actively work in public accounting, private industry, government agencies or at educational institutions.
About Unanet
Unanet provides superior Services Automation software which maximizes staff utilization, reduces administrative costs by 90%, improves invoicing by 10X, and supports forward decision-making for improved profitability. Unanet's more than 1000 customers include government contractors, consulting/services organizations, internal IT (Information Technology), and high-technology product companies. Unanet's suite includes resource management, opportunity/project management,timesheets, expense reports and collaboration with real time information and analytics, project costing, billing and revenue recognition. With easy to use interfaces, and outstanding support. Unanet is available either as an On Premise (self-hosted software), or an On Demand License (Cloud).