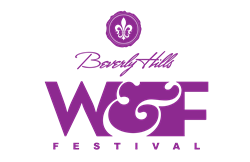 The Best Mixologists in the World Come together in Los Angeles
Los Angeles, CA (PRWEB) October 30, 2013
As a part of the Beverly Hills Wine & Food Festival, "Mixology After Dark" offers a unique opportunity to soak up the ambiance of a night in one of Southern California's most luxurious enclaves. Guests will enjoy walk-around tastings as they sample the premiere spirits and haute-est cuisine available, prepared and presented by the culinary elite. Event participants can revel in offerings from classic distilleries such as Remy Martin and Bombay Sapphire, discover new and exciting flavors from local favorites like Moreno BHLV and Ventura Limoncello, or enjoy a cocktail that mixes any variety of these and other featured labels for a fresh fusion of flavor. Guests can expect an evening of unparalleled enjoyment as they mingle in an upscale environment that won't disappoint.
Be there when the fun begins at "Mixology … After Dark," because no one ever snuck out of the house mid-morning.
A portion of the proceeds from this event will benefit a local charity.
November 15 - 5pm to 8pm - Mixology After Dark
Tickets and Information http://www.beverlyhillswineandfoodfestival.com
About Celebrity Cruises:
Celebrity Cruises' iconic "X" is the mark of modern luxury, with its cool, contemporary design and warm spaces; dining experiences where the design of the venues is as important as the cuisine; and the amazing service that only Celebrity can provide, all created to provide an unmatchable experience for vacationers' precious time. Celebrity Cruises' 11 ships offer modern luxury vacations visiting all seven continents. Celebrity also presents immersive cruisetour experiences in Alaska, Australia/New Zealand, Canada, Europe and South America. Celebrity is one of five cruise brands operated by global cruise vacation company Royal Caribbean Cruises Ltd. For more information, dial 1-800-437-3111, visit Celebrity Cruises, or call your travel agent.
About Auto Gallery:
At The Auto Gallery we take pride in everything we do. We offer cars to the greater Los Angeles area, from Santa Monica to Pasadena; and from Santa Barbara all the way down to the OC. We have stores in Beverly Hills, Woodland Hills and Calabasas. With brands including McLaren, Ferrari, Lamborghini, Pagani, Porsche, Audi, Maserati and Fiat, we're your first choice for a new or CPO vehicle. And when you buy from the Auto Gallery, you become part of The Auto Gallery family, with access to our events and offers throughout the year. With us, it about more than just a car. It's the lifestyle.
About McLaren:
Drawing on 50 years of racing success, McLaren has created some of the most iconic and exhilarating road cars the world has ever seen. The 12C is the first McLaren designed and built production car since the legendary F1. A pure McLaren, its innovative design and Formula 1™ inspired technologies make it one of the most versatile and potent supercars on the road.
The 12C was created at the McLaren Technology Centre in Woking, UK under the same roof as McLaren Racing and the Vodafone McLaren Mercedes Formula 1 team, so it's no surprise that 'performance' lies at the heart of the 12C and the McLaren Automotive team responsible for its design, development, engineering and now manufacture. The 12C's performance is clearly influenced by the McLaren F1 and Mercedes-Benz SLR McLaren road car projects. Most notably, in the competitive step-changes seen on the 12C through carbon composite engineering, packaging, and aerodynamics.
Nothing drives like a McLaren because nothing has been designed quite like a McLaren. In McLaren's language, convertible does not mean compromise. Reduced weight doesn't mean reduced strength. Power doesn't have to come at the expense of efficiency. Dynamic handling doesn't mean you have to sacrifice road comfort. No other sports car on the road today adheres to such an uncompromising philosophy. But then there's no other groundbreaking technology company quite like McLaren.
Event Contact: Alan Semsar at alan(at)barcelona(dot)la | 818-288-4050