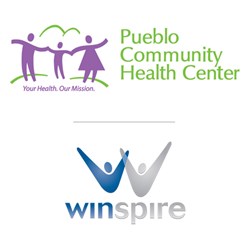 The ability to partner with Winspire was win-win for our organization. What an easy way to 'class up' your offerings and increase your potential profits - without any risk! Thanks, Winspire.
Pueblo, CO (PRWEB) October 31, 2013
The Pueblo Community Health Center Foundation (PCHC) raised a total of $48,000 at their first ever "Murder Mystery" themed dinner fundraiser last Friday, October 25th at The Historic Union Depot in Pueblo, CO. Dinner guests enjoyed a performance by The Dinner Detectives, an interactive comedy group. Included in the event was a silent auction which, along with ticket sales, raised funds towards a $1.8 million capital expansion project at the Pueblo Community Health Center Colorado Avenue Clinic site.
Winspire partnered with the PCHC to provide three exclusive travel Experiences as auction items in their silent auction. Two of the trips sold once and one of the trips was sold twice, which raised over $2,500 for the cause. Winspire packages included Experiences such as "New Orleans Jazz & Dining", "Cabo San Lucas Ocean View Getaway" and "Choose Your Fairmont Hotel or Resort".
"PCHC couldn't be more thrilled with the event or the response of our attendees to it," says Chief Development/Foundation Officer Laura Kelly, "Large silent auctions are labor and time-intensive, but we wanted to be able to offer high-quality items and a way to enhance our profits on the event. The ability to partner with Winspire was win-win for our organization. PCHC had three, incredible trips and our donors had the opportunity to support us while enjoying the benefits of winning these experiences. We will definitely be back next year to enhance our auction offerings again."
About Pueblo Community Health Center Foundation
Since 1983, regardless of one's ability to pay, PCHC has served the health care needs of the people of Pueblo and Huerfano counties in southern Colorado. To facilitate a wide range of access needs, services offered at PCHC include general primary medical, general dentistry, perinatal, urgent and minor emergency care. In addition, preventative services available include immunizations for all ages, health education, case management and diagnostic laboratory services on site. PCHC also has two pharmacies to allow for easy patient access. For more information visit http://www.pueblochc.org.
About Winspire
Winspire provides highly sought after and unique travel Experiences for use in benefit auctions or charity fundraisers. This increasingly popular fundraising tool allows organizations to place exclusive travel packages in their fundraisers without any upfront cost. Since organizations purchase only those packages they sell, Winspire Experiences can be used with no risk at live auctions, silent auctions, raffles or any number of fundraising events. Experiences include award shows, major sporting events, VIP access, family vacations, international trips, cruises and hundreds more. Winspire fulfills each and every package for the winning bidders, booking each Experience down to every last detail. For more information, please visit http://www.winspireme.com.