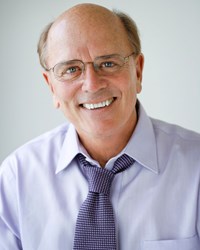 Results like this yield significant savings for employers. Not to mention improved employee morale and quality of life.
San Diego, California (PRWEB) October 31, 2013
According to cognitive behavioral change expert and founder of SelfHelpWorks, Lou Ryan, corporate wellness programs need to shift their focus from teaching people to change unhealthy eating behaviors to helping them change the 'hidden' cognitive response mechanism that causes those behaviors. A 36% chronic obesity rate in our country and two decades of failure at getting people to eat better suggest Ryan is right.
"Most wellness programs try to get people to lose weight by changing behaviors such as overeating or eating fatty, sugar-laden foods," says Ryan. "But using willpower to change eating behavior is only a temporary fix. That's why diets and popular weight loss programs don't have better long-term success rates. They do a good job of directing participants what to eat but they don't deal with the core reason that overweight people struggle to stick with the program - 'heat-of-the-moment' food cravings and how to deal with them."
According to Ryan, the real reason overweight or obese people struggle to control their eating habits is the presence of a 'hidden' emotional switch that turns on food cravings. And until the switch is deactivated, these people will always battle to control their weight.
"Certain triggers create an emotional response in overweight people that lean people generally do not experience," explains Ryan. "This response is due to a thought pattern that occurs within the individual at a subconscious level that they are not even aware of - and it creates food cravings. The longer the person fights the food cravings the stronger the cravings get – until they become so overwhelming the person can no longer resist them. That's why the vast majority of people who lose weight end up gaining it back: their weight loss methods address the symptoms but not the real cause."
Ryan, the founder & CEO of digital health coaching company SelfHelpWorks, has spent the last three decades developing weight loss and other courses that deactivate the emotional response mechanism. And based on the evidence, the courses work well. For example, a large wellness program that offers the SelfHelpWorks courses compared the annual Health Risk Assessment scores of 250,000-plus members. 62% of those who were initially considered obese and took SelfHelpWorks' LivingLean program reduced their Body Mass Index (BMI), with an average 12% reduction in BMI.
"Obesity costs companies a fortune in lost productivity, absenteeism and additional medical costs," said Ryan, "So results like this yield significant savings for employers. Not to mention improved employee morale and quality of life. The solution is really quite simple when you think about it. Eliminate the subconscious emotional response at the root of unwanted eating behaviors and they naturally disappear. And with a little ongoing support, there's a good chance they will not come back."
For more about the science behind Ryan's behavioral change protocols and a summary of studies involving SelfHelpWorks digital health coaching courses, please visit http://selfhelpworks.com/corporate/science.aspx.
ABOUT SELFHELPWORKS, INC.
SelfHelpWorks delivers evidence-based digital health coaching courses designed to produce permanent results in areas such as weight loss, exercise, alcohol management, tobacco cessation and stress management. Whereas other online coaching courses typically provide education, SelfHelpWorks' time-tested Structured Cognitive Behavioral Training approach produces genuine transformation. Since 1979 SelfHelpWorks founder Lou Ryan's courses and process have been licensed by insurance companies, government agencies, major hospitals and corporations nationwide. Now, thanks to modern technology, all of the SelfHelpWorks courses are delivered conveniently and affordably via the Internet so that virtually anyone can take advantage of them.