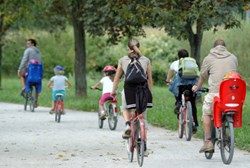 Affordable Health Insurance for the self-employed and small businesses.
Irvine, CA (PRWEB) November 05, 2013
What Does the October Health Care Enrollment Mean? What will it mean in November?
Health care reform has been an emotionally charged and confusing experience for many people. While "Obama Care" elates those who cannot afford insurance, it leaves others scrambling to find cheap health insurance plans that provide complete coverage for their families. Many citizens and politicians worried what would happen on October 1, when enrollment in the Health Insurance Market Place opened.
When is Open Enrollment?
Open enrollment in the Health Insurance Marketplace is now here, and it proved to be an exciting day with Congress in an upheaval and many insurance exchange sites crashing due to unpreparedness. Open enrollment means that from now until March 31, 2014, anyone eligible to enroll in a Qualified Health Plan can do so. Small businesses, however, must wait until November 1, 2013. Starting in 2014, the Open Enrollment Period is from October to December. Health Plans 4 Less™ co-owner Ken DuBose states that, "Many Americans have found the Open enrollment process very confusing. As a proactive measure to the Affordable Care Act, we have been training our Agents on how to help handle this process and how to help manage the concerns of our prospective and current clients. If Obama Care is here to stay, the only way to be a market leader is to stay on top of the latest health care trends and regulations."
As it currently stands, coverage for plans purchased through the marketplace, or "exchanges" as they are sometimes known, begins in January of 2014, regardless of whether enrollment was in October, November, or up to December 15. The three-month time frame between the opening of the marketplace and the start date for coverage gives individuals and employees time to shop online for the plan that best suits their needs. Letters of auto-enrollment were already sent to individuals on Medicare, Medicaid, and SNAP, which is the Supplemental Nutrition Assistance Program.
While many people are anxious to get health insurance as soon as possible, it may be wise to wait until November to make your choice when more plans may be available to choose from. Healthcare.gov received more than 2.8 visitors between midnight and mid-afternoon when Open Enrollment began on Tuesday, October 1.