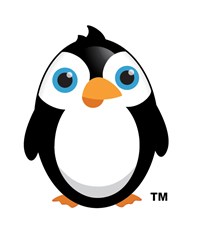 The PITOOEY! app is particularly beneficial for people, like those with Type 1 diabetes (T1D), who have special dietary and lifestyle needs. We're humbled to be a part of something so helpful. - George Morales
Phoenix, AZ (PRWEB) November 01, 2013
Social media company PITOOEY! Inc. (PTOO) will be supporting, and participating in, the diabetes organization JDRF's "Walk To Cure Diabetes" being held in Tempe, AZ, on Saturday, November 2, 2013.
PITOOEY! Social Media Expert George Morales says as a social media company, it only makes sense that PITOOEY! engages in social issues and supports organizations like JDRF's Walk To Cure Diabetes. He adds he is also looking forward to how the PITOOEY! app (scheduled for release in the first quarter of 2014) might also impact the lives of those living with Type 1 diabetes (T1D).
"The new PITOOEY! app will allow individuals to customize their lists of frequented businesses and establishments, saving money through personalized offers," says Morales. "And the app is particularly beneficial for people, like those with Type 1 diabetes (T1D), who have special dietary and lifestyle needs. We're humbled to be a part of something so helpful."
Sarah Amaral, Project Coordinator, JDRF SW Chapter, says she appreciates the support from PITOOEY! both as participants and as corporate donors.
"Volunteers are the backbone of a charitable organization," says Amaral. "However every charity needs corporate donors, like PITOOEY! to help fund the research that will help JDRF move from Type 1 to Type None!"
According to its website, JDRF is the leading global organization funding Type 1 diabetes (T1D) research. JDRF's goal is to progressively remove the impact of T1D from people's lives until "we achieve a world without T1D."
As the largest charitable supporter of T1D research, JDRF says it is currently sponsoring $530 million in scientific research in 17 countries. In 2012 alone, JDRF says they provided more than $110 million to T1D research. More than 80 percent of JDRF's expenditures directly support research and research-related education.
In 2012, Forbes magazine named JDRF one of its five All-Star charities, citing the organization's efficiency and effectiveness.
The Walk To Cure Diabetes, being held in Tempe, AZ, on Nov. 2, 2013, and the corporate sponsorship of PITOOEY! will help support those efforts.
Go here for more information about the Walk To Cure Diabetes in Tempe, AZ.
About the PITOOEY! app:
For consumers, the PITOOEY! app was created so individuals can easily interact with the businesses they frequent most, or might be interested in frequenting in the future. By downloading the PITOOEY! app to a phone, an individual can search for businesses in their area that has products and services they are interested in, and they add them to a list. By building this list, the businesses can then send the user updates and specials.
For the business owners, the app means establishing a direct communication with individuals who are interested in their products or services. A messages a consumer might receive from a business could be in the form of information (i.e., a particular band playing at a local restaurant), offers (i.e., 10% off a purchase of $50 or more), or interactive messaging (i.e., job posting).
About PITOOEY! (TM), Inc. (PTOO)
PITOOEY! Inc., (PTOO) via its wholly owned subsidiaries PITOOEY! Mobile, Inc. and Choice One Mobile, Inc. is a complete digital marketing agency offering businesses unique service packages based on the client's requests. These requests, including the type of following or reach desired, are filtered through the Company's subsidiaries to provide the perfect fit.
For more information, please visit: PITOOEY! Inc.
Safe Harbor:
This release contains statements that constitute forward-looking statements within the meaning of Section 27A of the Securities Act of 1933, as amended, and Section 21E of the Securities Exchange Act of 1934, as amended. These statements appear in a number of places in this release and include all statements that are not statements of historical fact regarding the intent, belief or current expectations of PITOOEY!, Inc., its directors or its officers with respect to, among other things: (i) financing plans; (ii) trends affecting its financial condition or results of operations; (iii) growth strategy and operating strategy.
The words "may," "would," "will," "expect," "estimate," "can," "believe," "potential" and similar expressions and variations thereof are intended to identify forward-looking statements. Investors are cautioned that any such forward-looking statements are not guarantees of future performance and involve risks and uncertainties, many of which are beyond PITOOEY!, Inc.'s ability to control and their actual results may differ materially from those projected in the forward-looking statements as a result of various factors. More information about the potential factors that could affect the business and financial results is and will be included in PITOOEY! Inc.'s filings with the Securities and Exchange Commission.