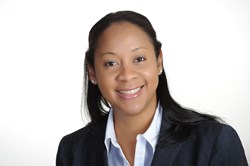 We opened a dialogue with the clients by sending them information on the licensing process and an application, and then we walked them through it
Grand Cayman, Cayman Islands (PRWEB) November 05, 2013
Just over a year ago Cayman Enterprise City(CEC) clients Deborah and Christopher were cruising the Caribbean when they discovered the Cayman Islands. They decided instantly that Grand Cayman, with its laid-back, but sophisticated lifestyle, was the place for them. Four months after making that decision they moved to their new home in the Cayman Islands, and CEC, Cayman's new special economic zone made it possible.
"We loved the classy island vibe that Grand Cayman has over all the other Caribbean Nations…the grocery stores, wine stores, restaurants and infrastructure are top notch," says Deborah. "Seven Mile Beach is world-class with silky white sand and snorkeling in the crystal clear, azure blue glass-like WARM water…WOW!"
Once back home, they began exploring the possibility of moving to Cayman, and heard about Cayman Enterprise City, Cayman's hi tech Special Economic Zone. Cayman's zero tax and light touch regulations, plus the zone's government issued concessions are ideal for entrepreneurs looking to launch a startup or grow a business internationally. After a few Skype meetings with a CEC business development manager who explained the set up process, the couple made the bold decision to move to the Cayman Islands. Then they found out just how easy it could be through Cayman Enterprise City. Once it was determined that their company would fit into one of the zone parks, the new clients signed a contract with CEC. Then Cayman Enterprise City's Client Services staff took over.
"We opened a dialogue with the clients by sending them information on the licensing process and an application, and then we walked them through it," says Manager of Client Services Maria Phillip. "From the business end, we are just ensuring that the information provided to us by clients aligns with the requirements of the park that they are going into."
No matter where in the world prospective clients are, Maria and her staff work hard to ensure a smooth, seamless experience for companies, both large and small. Once an application is completed Client Services submits it to the licensing board, and they then begin working on the work permits.
"The licensing committee provides us with a five day approval process," says Maria. Once the paperwork is done, reality sets in and the move-in begins. Maria Phillip and team are there every step of the way, and they liaise with other CEC departments to make sure new clients have just the right office accommodations. Furniture and fit out needs are determined, and if they are taking custom space, CEC's in-house design team is brought in. The Zone's technology head then works with clients to determine IT, hosting, co-location and telecom needs. The Client Services team keeps clients up to date on everything pre-move, and they are there to assist when the big day comes.
"Maria and the CEC staff ensured our 'Red Carpet' experience…we walked through the "Residence" line and the Immigration officer already had us in the system!" says Deborah adding that it was just the beginning. "CEC helped us acquire work permits, health care, car insurance, pension plans, cell phone plans and office space opportunities by partnering with local service providers."
Moving an entire company, or just a few employees, overseas can be daunting and filled with pitfalls. The process can be costly, time consuming and uncertain, so having a team of professionals easing the way helps immeasurably. Clients are introduced to local lawyers, corporate services firms and bankers to assist them with their set up needs. CEC also helps with local staff hiring, by managing a database of resumes and matching it with job postings, as well as posting open positions at the zone's new job portal http://www.ZoneJobs.ky. Clients are also referred to a global recruitment firm if the position can't be filled locally because of high tech skill requirements.
The "one stop" shop mentality of the CEC Client Services team extends to a client's personal needs as they move to a new country – housing, vehicles, schools, health care and more.
"Schools are a big concern for the families that are coming to Cayman," says Maria. "The kids need to be enrolled in private school, and by working with the schools, we help them navigate the system and coordinate time lines during the school year."
The CEC Client Services team is assisting people from all over the world relocate to the Cayman Islands as they launch new businesses or expand existing ones. Maria Phillip, owner of a Master of Business Administration degree with a special focus on small business development, is enjoying the role she is playing in helping new business owners.
"I love it actually, the small business aspect of the job. It helps them to have us there to handle things during the process, the little intricacies that we can help with," she says. "They are excited – it's the whole idea of starting a new company or setting up a new branch of an existing one in the Cayman Islands."
Deborah and Christopher are now happily settled in their new island home, where they are now a part of Cayman's large and welcoming community.
"We have now lived in Grand Cayman for almost a year and never looked back…we could NOT be happier with our new nation, home, friends and lifestyle," says Deborah. "We plan to retire and live the rest of our lives in Grand Cayman."
About Cayman Enterprise City
Cayman Enterprise City is a Special Economic Zone in the Cayman Islands focused on knowledge-based industries, technology companies and specialized services businesses. With a dedicated Government Authority and guaranteed fast-track processes, International companies can quickly and efficiently establish a genuine physical presence in the Cayman Islands. This enables businesses take advantage of Cayman's jurisdictional benefits which include zero corporate tax, zero income tax and zero capital gains tax, along with a raft of special zone concessions and incentives. These concessions were designed to attract international companies from five specific high-tech sectors; internet and technology, media and new-media ventures, biotechnology, commodities and derivatives, and academia.
FOR MORE INFORMATION:
Call: +1-345-945-3722
E-mail: h.cahill@caymanenterprisecity.com
Facebook: http://www.facebook.com/caymanenterprisecity
Twitter: @CEC_Cayman
LinkedIn: Cayman Enterprise City