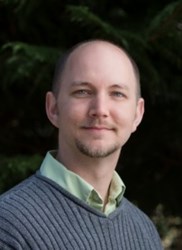 We use our wilderness program to help kids make positive changes and learn how to cope and deal with those types of situations and many more of the challenges they face. -Jason McKeown, Clinical Director at Trails Carolina
Asheville, North Carolina (PRWEB) October 31, 2013
Trails Carolina, a wilderness program for adolescent girls and boys ages 10 - 17, located in Western North Carolina, joins National Bullying Awareness Month. It is reported that 70% of grade school students report bullying as an ongoing problem and 90% of middle school aged children report being bullied.
Bullying is an increasing concern for children around the country and can lead to school refusal, violence in schools, anxiety disorders, depression, and, in extreme cases, even suicide. A recent study conducted by Yale Medical School shows a strong correlation between bullying and adolescent suicide. In addition, over 15% of school refusal is reported to be due to bullying.
"It's a sad and traumatic effect that bullying has on kids," says Graham Shannonhouse, Executive Director of Trails Carolina. "After 20+ years of working in teen wilderness programs I have seen firsthand the impact bullying has on adolescents."
Trails Carolina, a wilderness program for troubled youth, works with students who have a history of school refusal, anxiety disorders, depression, and substance abuse that has stemmed from or been exacerbated by bullying. "Many of our students have suffered from bullying in their schools," says Clinical Director Jason McKeown. "We use our wilderness program to help kids make positive changes and learn how to cope and deal with those types of situations and many more of the challenges they face."
At Trails, students live in small groups that travel together through academics, equine and wilderness therapy. In these small groups students learn how to live in a community, communicate their feelings and needs, and how to manage themselves in social situations in a healthy way.
Clinical Director and expert on troubled teen behavior Jason McKeown, suggests these three tips for kids being bullied:
1) It's not your fault: Remember that you didn't do anything to deserve being bullied. No one deserves to be bullied.
2) Seek help: Talk to a trusted adult to help you manage the situation.
3) See it from a different perspective: Most bullies have a reason for becoming bullies, they aren't just bad people. They may have been bullied themselves.
Trails Carolina (http://www.TrailsCarolina.com) uses decades of experience to provide males and females a clinically driven, family focused therapeutic wilderness program. Trails helps teens address their problematic behaviors and as a result creates lasting change for families. Trails staff integrates research, experience, and a values-based team approach in wilderness and residential settings to help teens develop lasting coping skills. Programs are for boys and girls ages 10 – 13 and 14 – 17. For more information about Trails Carolina, please visit our website at http://www.trailscarolina.com or call us toll free at (800) 975-7303.