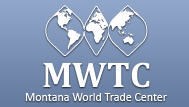 Tapping Opportunity in the Bakken !
Billings, MT (PRWEB) October 31, 2013
How can a business gain valuable insight and key strategies into entering such a diverse and bountiful market? What are the specific challenges facing the Bakken footprint? Such topics and solutions are just some of the key objectives at the TRAC Energy Expo 2013 in Billings, Montana scheduled from November 5th through the 7th. TRAC launches their innovative event with the Montana World Trade Center's "Bakken Business & Investment Opportunities: 6 Priorities – 6 Winning Strategies."
Finding such solutions is the aim of the Montana World Trade Center with its joint Winnipeg World Trade Center trade mission to the Bakken next week. On November 5th, Executive Director Arnie Sherman begins his trek to the Bakken with a one day stop at the TRAC 2013 in Billings, MT to deliver a presentation focusing on North America's largest oil play. Sherman follows up his presentation with one on one meetings with businesses from across the country seeking to leverage or expand with the Bakken opportunity.
The joint trade mission with the Winnipeg World Trade Center was announced by senior U.S. Senator Max Baucus (D – MT) and Canadian Ambassador Gary Doer in order to help bring Canadian companies to eastern Montana where the Bakken oil Play has created an environment that fosters jobs and opportunities. Yet, this boom also brings unique challenges that put a strain on communities, infrastructure, business, and more. This Trade Mission will help to open the door for new investments that meet the needs of these communities and their workers while supporting Montana jobs in the Bakken beyond the energy industry.
Ambassador Doer states that, "Montana shares a border with three Canadian provinces and exports more goods to Canada than any other country. The Bakken Oil reserves and the first trade mission of Canadian oil energy service providers from Winnepeg to Sidney, Montana will maximize economic potential on both sides of the border." Senator Baucus, expressed, "I'm excited to see how we can leverage that partnership to meeting the growing needs of works and communities in the Bakken, while supporting even more Montana jobs in this rapidly growing region."
"It's hard to imagine the scale of what is happening in the Bakken," said Executive Director of the Montana World Trade Center and the President of Global Development Services, Arnie Sherman. Sherman will present elements of an extensive study of the Bakken. "Tapping Opportunity in the Bakken" outlines various opportunities, and explores not only what lies ahead, but what market entry strategies are optimal.
On Tuesday, November 5th, at 9:30 am (MST) at the TRAC Energy Expo 2013, business owners will learn what over 500 companies and community leaders from the US and Canada have learned over the past three months.
"I appreciated the in-depth analysis and insight. As a result of participating in the Bakken seminar, I am reprioritizing our company's business and investment focus. Thank you!" Pat Corrick, Managing Partner, Farran Real Estate Investment Group.
"My company has been in the oil business for over 30 years, but this seminar showed me how big the Bakken opportunity really is," Chuck Duke, Founder, Montana Seals and Packings.
About the Speaker:
Arnie Sherman founded Global Development Services in 1987 to assist businesses in opening new markets and creating new ventures. In 1997 he was also appointed Executive Director of the Montana World Trade Center. Most recently, Global Development Services established The Bakken Business & Investment Co., bringing together a globally experienced, multi-talented team with an impressive two-decade track record of business assistance and investment activities and with personnel already on the ground in the Bakken. For more information go to http://www.globaldevo.com
Sherman was formerly President of SGB Communications, a public affairs and business advisory firm. He is a frequent lecturer and author of professional articles on business development and public affairs. He is an internationally recognized expert in new market strategies and has worked and traveled in more than 90 countries.
Arnie Sherman's team's 60 minute "how to" briefing is designed specifically to help businesses launch successful initiatives in the Bakken region.