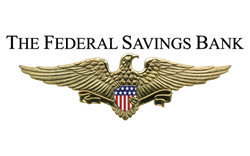 FHA mortgage will require a low down payment around 3.5 percent.
Chicago, IL (PRWEB) October 31, 2013
Shopping for a new home can be an intimidating process, particularly for first-time home buyers. However, The Federal Savings Bank points out a few easy steps to follow to find and finance the home of your dreams.
Figure Out How Much You Can Afford
The first step in the home buying process is discovering how much home you can afford and what type of monthly payment you can handle. This will depend on your income and how much down payment you can put forth.
The type of mortgage you apply for will determine what your down payment will be. For instance, a VA home loan, which The Federal Savings Bank specializes in offering, might not require any down payment for eligible veterans. FHA mortgages will require a low down payment around 3.5 percent. Jumbo loans, or loans that exceed conforming limits, generally have much larger down payments, as the risks of a bigger loan are higher. Figuring out which type of loan you plan to apply for and how much you are willing to put down will help determine how much you are able to afford in a mortgage payment each month.
Check and Save
Part of the process of figuring out how much you can afford will depend on your credit score. It is important to check it before you apply for a mortgage, as the higher your score, the better loan you will be able to get.
Since the recession, lenders have tightened credit requirements slightly in an effort to avoid another housing bubble. While these changes are designed to make the mortgage market less risky and more sustainable, first-time home buyers should be aware of the credit requirements. When checking your credit score, look for any errors to make sure you will be able to get the best loan terms. While you're home shopping, it is best to not close or open any credit cards, as this will have an impact on your credit score.
Shop for a Home
Once you've decided what type of loan you will apply for and how much you are going to be able to afford each month in a mortgage payment, it's time to shop for a home. Make a list of the things you are looking for in a home, such as size, number of rooms and any other features you desire.
Consider location and neighborhood when you are looking, and think about what kind of area you want to live in. See how home prices have appreciated over the last year and how they are expected to grow. When you find the right place, make an offer.
For more information regarding finance options please contact a loan officer at The Federal Savings Bank.