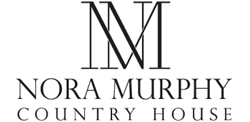 "At the end of the day, we want readers to be so engaged that they feel they have stepped right into our Country House."
Newtown, CT (PRWEB) November 01, 2013
Nora Murphy is proud to announce the launch of her newest venture, a lifestyle web site, NoraMurphyCountryHouse.com, and online lifestyle magazine, Nora Murphy Country House Style. The new website and magazine are the next generation of Murphy's popular blog, connecticutcountryhouse.com.
"My father taught me early in life to work hard and follow my heart and dream, and I am realizing that dream with the launch of my company and this new web site. I wanted to do something that really mattered to me and what I believe will matter to others who share in or aspire to live the country house lifestyle," said Murphy. "The new site and magazine are just the beginning."
In addition to her expertise as a professional designer and creative director, Murphy credits her discerning eye to the creativity her parents encouraged in her as a child. "I think the innate ability to visualize and create something from nothing, with great detail and love, has been the cornerstone of my being," continued Murphy.
The home page of the web site features a photo gallery show-casing the current season. From there, readers can go to the online magazine, the blog, or to learn more about Nora Murphy Country House. Once inside the magazine, readers can dive into various sections such as "Autumn Alfresco" and "Heavenly Earth" where they can see articles related to topics as varied as throwing a great party and gardening, complete with tutorials and a photo gallery.
Rich with beautiful and inspirational photography, readers will also find the content of the web site informative and easy to navigate. The goal is to create a place for people to connect and be inspired. "At the end of the day, we want readers to be so engaged that they feel they have stepped right into our Country House."
The web site launched its first online magazine this summer. Seasonal issues and flipbook formatted Look Books will continue to be published online. In addition to the online magazine and blog, Hunt Club, an on-line e-commerce boutique featuring one-of-a-kind and limited edition pieces for the home will make its debut this fall. Future plans include a section dedicated to real estate and PaintBox—an on-line paint-color consultancy described by Murphy as "an easy and affordable way to help you achieve the country house style for your home."
About Nora Murphy Country House
Nora Murphy Country House (NMCH) is a lifestyle brand started in 2012 by Nora Murphy, Founder and Editor-in-Chief. In 2013, NMCH launched its website noramurphycountryhouse.com with the premiere of its online seasonal lifestyle magazine, Nora Murphy Country House Style. NMCH also includes a weekly blog connecticutcountryhouse.com and Nora Murphy Look Books—a seasonal on-line flipbook series. Follow NMCH on Facebook, Pinterest, Twitter, and Instagram.