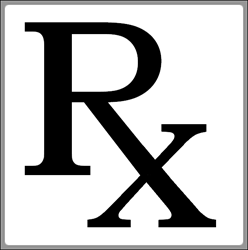 "The pharmacist is an extension of the doctor's office, people come to them for solutions." - Lorrie Guerreri, Exert Co. Media Relations Specialist
(PRWEB) October 31, 2013
Wellness experts are respected because of the years of education they underwent in order to achieve their status. Whether it's doctors, surgeons, or psychiatrists, these healthcare experts have always personified the idea of complete understanding in the field of health and wellness. Times have changed and the boundaries separating medical expertise and medical proficiency has become more fluid as other medical professionals entered the health and wellness field to better meet the needs of the patient. As the family doctor's availability has become less and less, more and more people are looking to pharmacists for answers to their health related questions. The pharmacist is now thrust into the spotlight as their new wellness expert.
Lorrie Guerreri, of Exert Co., was quoted as saying, "The pharmacist is an extension of the doctor's office, people come to them for solutions." Evidence leads to believe that she is correct. A New York Times report notes that pharmacists are remarkably underutilized in that they can start, stop, or adjust medications, order and interpret laboratory tests, and coordinate follow-up care. Neighborhood pharmacists generate a relationship with their customers and become comparable to their personal doctor.
The relationship between customer and pharmacist is built on a strong foundation of trust and is able to bridge the care gap that many experience using traditional means. Consumers turn to their pharmacist because of the years of rapport built between them. The simple act of filling a prescription turns into a conversation about one's health. From there, future visits are guaranteed because people value the personal touch that a neighborhood pharmacy offers.
Exert Co. applauds the independent pharmacist that helps people and fills the healthcare gap and offers the support that consumers desperately search for. People value pharmacists' expertise because it enables the answering of crucial questions. Pharmacists are the newest wellness experts because society is demanding it. Thus far they are exceeding expectations.
Early in October, Exert Co. released it's premiere product, Exert Smart Body Coolant. Exert is a once a day body spray that activates only when skin temperature spikes. Exert cools the skin by 2 to 6 degrees. Whether it's menopause, hot flashes, stress, medication, anxiety environment, excessive sweating, or physical exertion, Exert helps regulate skin temperature. A 4 to 6 week supply of Exert retails for $30. To learn more about Exert visit http://exertco.com or call 877-929-9922.
They targeted pharmacies directly because of the clear connection between pharmacist and customer that neighborhood pharmacies offer. The main goal of Exert Co. is to help the millions of women and men who suffer endlessly from hot flashes and night sweats but do not need a doctor. Pharmacists develop the rapport necessary to engage in uncomfortable conversation with customers about excessive sweating habits. Exert Co. hopes that as pharmacists continue to grow and develop their role in the neighborhood, Exert Smart Body Coolant will grow along with them.