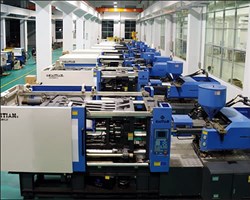 (PRWEB) October 31, 2013
Today, the reliable plastic injection molding company based in China, Wuxi Glory Plastics, has announced great discounts on its high quality shampoo bottle caps. Based on Spark, a spokesman for the company, all old and new customers can get a special offer, up to 32% off.
Wuxi Glory Plastics is leading supplier of different kinds of plastic caps. Its caps are of top quality and can be widely applied for industrial uses. It strives to offer excellent products at industry competitive prices.
Spark says happily, "We are excited to launch the promotion. We would like to thank the international customers by providing special offers. We are honored to be one of the most popular companies in the global market. Plenty of our clients have given us positive comments on the Internet. What's more, a large proportion of them are now still keeping in touch with us."
"We have been working in the industry for over ten years. We promise to adopt strict quality control regulations and rejection standards; we have employed a very professional team to monitor our production process. This time, customers from all over the world can enjoy the discounts if they place an order online." He adds.
About Wuxi Glory Plastics:
Wuxi Glory Plastics was founded in 1995 and is based in China. It specializes in providing various types of plastic injection molding and blow molding services. Their superior quality services and products offered at amazingly affordable rates make the company stand out from the rest of the businesses operating in the same industry. More details at: http://www.plastics-molding.com/.