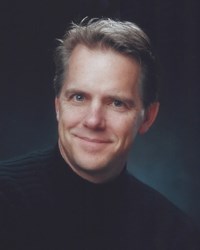 Not surprisingly, even attracting employees is tied to corporate reputation. It's time for Corporate America to make reputation a priority
Salt Lake City, Utah (PRWEB) October 31, 2013
Don Sorensen, online reputation expert and president of Big Blue Robot, today commented on findings from a new Corporate Responsibility Magazine Study released this week that found 69 percent of Americans would rather remain unemployed than work for companies with bad corporate reputations. CRS Magazine commissioned the poll of over 1,000 employed and unemployed Americans to gain insights into how both corporate reputation and transparency can impact job decisions.
"This is yet another benchmark study showing the absolute necessity of building a strong and positive corporate brand," says Sorensen, online reputation management expert and author of Online Reputation Management: Corporate & Personal. "Stakes are high in corporate America, and in this instance recruiting and retaining quality talent is at stake. Not surprisingly, even attracting employees is tied to corporate reputation. It's time for Corporate America to make reputation a priority."
In contrast, the CRS study found the vast majority, 84 percent, compared with 87 percent in 2012, would consider leaving their current jobs if offered another role with a company that had an excellent corporate reputation. In both 2013 and 2013 most people would only require a 1-10 percent salary increase to consider such a move, and fell between the $75-100K salary range.
Reputation management might sound like a job that doesn't require much time or effort. In fact, most corporate executives typically think that it is the marketing department's job to deal with the reputation of the company. "The truth is far from that," says Sorensen. "Reputation management is about more than the messaging that the marketing department puts together. It's about controlling the way your company name is used online, in what context, and—especially—how a search engine results page (SERP) looks when a customer Googles your company or brand name. Company brand and reputation can drive sales, impact overall asset values and even improve your ability to attract strong talent."
Sorensen states that maintaining a positive corporate reputation is about being aware of everything going on around the company, battling online comments, and the dragons of so-called "scam alert" sites. In some ways it's kind of like being a wizard. So when it comes to corporate reputation management, how do corporate executives take charge? Sorensen outlines how to protect your company's reputation.
Learn
As a reputation management specialist, executives should learn basic and advanced SEO principles. Sorensen suggests following some of the top SEO blogs and influencers and emulate what they do to achieve great search results.
"Don't forget about dabbling in marketing as well," adds Sorensen. "Reputation management isn't all about technical SEO, it's also about nuance, dealing with people, and crafting the right messaging to your audience—whether that means a search audience or another blogger. If you can master both, you'll be a professional to be reckoned with."
Monitor
Sorensen encourages, "Use tools that will monitor the web, like Google Alerts, for mentions of your company online as well as links to your main websites. When you see negative mentions or links, seek to understand them before jumping in to execute a plan."
Put out small fires
So what is the course of action when you do find negative comments and stories? "When you find negative mentions of your company online, focus on them right away," counsels Sorensen. "It doesn't matter if the site is small or if the mention "isn't that bad." Small things today can turn into big problems tomorrow. So, if you can keep on top of the small things, putting out little fires as they arise, you'll have fewer problems down the road."
Start with the small stuff
Many corporate executives continue to put off proactive reputation management because they don't know where to begin. Sorensen advises to start with the small things. "Create social profiles; buy domain variations of your company name, and more. Start with the little things that will help provide a solid base for the rest of your strategy."
Be resourceful
Finally, Sorensen recommends that executives think strategically and look at ALL of the angles when it comes to reputation management. "Look for angles that haven't been explored and new ways to attack the same problem," concludes Sorensen.
Additional information on Sorensen and his services can be found at http://www.BigBlueRobot.com. Sorensen also has videos outlining ways to improve personal or corporate reputations online. These can be viewed at http://www.bigbluerobot.com/videos or on YouTube at http://www.youtube.com/watch?v=sQPkJGNfGGc
About Don Sorensen
Don Sorensen is a recognized authority on online reputation management whose expertise and insights have been featured in the New York Times, Forbes, USA Today, The Huffington Post and other publications. His more than 25 years of corporate communications and marketing experience are the foundation upon which he built Big Blue Robot, a leader in the online reputation management industry. Don was recently interview in the article "Is Online Reputation Management Dead?" in The Huffington Post.
About Big Blue Robot
Founded in 2003, Big Blue Robot works with corporations and their executives around the world to improve, protect, repair and manage their online reputations. Big Blue Robot has developed state-of-the-art online reputation management strategies for companies doing business around the world, including USA, Germany, Canada, New Zealand, United Kingdom, United Arab Emirates, and France. During the past ten years, Big Blue Robot has helped numerous companies fix their brand reputation and online reputation problems.