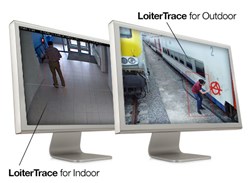 Having 245 sites already installed with ADPRO throughout the UK, the ADPRO by Xtralis FastTrace 2/2X & IntrusionTrace package was the obvious choice when fulfilling the high end requirements for numerous dealerships across the UK. (Dave Barker Pendragon)
Dublin, Ireland (PRWEB UK) 31 October 2013
Xtralis, the world's leading provider of early detection and visual verification of safety and security solutions, today announced Xchange, a revolutionary & proprietary tool, designed to deploy and commission best-in-class Xtralis applications in 1-step for the FastTrace 2/2X platform. Xchange simplifies & streamlines the licensing process and reduces overall installation time while ensuring quick and easy commissioning. Xtralis has sold over 26,000 channels of outside motion detection and continues to expand the application base for its customers. As announced earlier this year, IntrusionTrace is an i-LIDS® approved primary detection system for operational alert use in sterile zone monitoring applications and delivers unmatched reliable detection. The innovation continues with the announcement of added thermal camera support and enhanced headlight suppression, and that LoiterTrace, a detection analytic for unauthorised loitering, has been expanded to indoor and outdoor applications.
"Convergence, innovation and a flexible approach to the changing business needs of Pendragon were key to the development and implementation of a successful security strategy," commented Dave Barker, Group Security and CCTV Leader of Pendragon. "Having 245 sites already installed with ADPRO throughout the UK, the ADPRO by Xtralis FastTrace 2/2X and IntrusionTrace package was the obvious choice when fulfilling the high end requirements for numerous dealerships across the UK. The IntrusionTrace video analytics platform is extremely easy to deploy via the online portal and provides us with a better class of complete site detection without nuisance alarms," said Barker.
In addition to revolutionizing analytics deployment, Xtralis has applied over 25 years of analytics innovation and expertise to design video content analysis focused on early and reliable detection and remote visual verification resulting in reduced nuisance alarms. LoiterTrace is a video analytic that enables real-time, reliable detection of unauthorised loitering in indoor and outdoor monitored areas. The analytic was designed for a variety of applications such as lobbies, ATMs, retail shops, car parks, parks and playgrounds, public transportation hubs, and multi-family housing complexes that are vulnerable to loitering threats such as aggressive begging, solicitation, drug dealing, homeless persons, aggressive behaviour, unauthorised loitering, vandalism and graffiti. These applications prove challenging as they often share spaces that transition from outside to inside, therefore it's important that the analytic can operate in both indoor and outdoor applications and adapt to fast and slow changing backgrounds. LoiterTrace provides more reliable object detection and the ability to simply configure the alarm time to meet the needs of the application. View LoiterTrace footage library here.
"We've had great success with LoiterTrace detecting unauthorised loitering and suspicious behaviour inside and directly outside the lobbies of over 100 multi-family housing complexes that we secure throughout New York and New Jersey. With over 35 years of experience in securing challenging applications such as high-density housing complexes, critical infrastructure, and high-rise office complexes we chose ADPRO FastTrace 2 and LoiterTrace for 2 key reasons," commented Larry Dolin, Founder and CEO of American Security. "Xtralis is known for its reliability and analytics expertise, and that is demonstrated time and again in the reliable detection we see with LoiterTrace both indoors and outdoors. Secondly, it's easy to deploy. My installers have reduced their overall installation time by 10% to 20%, since licenses can be remotely deployed and configured," continues Dolin.
Remarkably, outdoor LoiterTrace can attain higher levels of detection accuracy when used in conjunction with IntrusionTrace. Thousands of video surveillance channels at various outdoor applications such as utility facilities, solar parks, car dealerships, and borders rely on IntrusionTrace for early and reliable detection and remote visual verification of intrusion. View IntrusionTrace footage library here.
Xchange, an evolution of the existing licensing system, also enables automatic download for the latest version of FastTrace 2/2X firmware, version 2.9 and when used in conjunction with VideoCentral Platinum (VCP) 2.5 customers experience 4x quicker connection times and lower bandwidth use.
###
About Xtralis
Xtralis® is the leading global provider of powerful solutions for the early detection and visual verification of fire, gas and security threats. Our technologies prevent disasters by giving users time to respond before life, critical infrastructure or business continuity is compromised. We protect high-value and irreplaceable assets belonging to the world's top governments and businesses. Our brands include VESDA® – the world's No.1 very early warning aspirating smoke detection (ASD) systems; ICAM™ for flexible ASD; ECO™ – Gas detection and environmental monitoring modules for VESDA and ICAM systems; OSID™ – easy to use smoke detection for open areas; ADPRO® –passive infrared sensors, perimeter, multi-site, and enterprise security; HeiTel™ – digital video remote monitoring; and, ASIM® – intelligent traffic detection. To learn more, please visit http://www.xtralis.com.
About Pendragon
Pendragon became a public limited company when the vehicle division of Williams PLC was de-merged in 1989. At that time the operation included 19 car dealerships, representing specialist and luxury franchises, in addition to a small contract hire business. Since then we have enhanced our portfolio and expanded considerably through a series of new builds and acquisitions, and now represent over 20 brands in the UK and the USA. This representation covers both specialist and volume brands, our largest representation is with Ford and is closely followed by Vauxhall where we are the largest retailer in the UK. Our specialist marques range from Maserati to Mercedes-Benz and we also retail Harley-Davidson and Triumph motorcycles. Our national scale, wide portfolio of manufacturer partners, when combined with our superior IT platform and value pricing gives us a competitive advantage and enables us to be the number one internet motor retailer. To learn more, please visit http://www.pendragonplc.com/.
About American Security
American Security Systems was founded in 1980 and has continued to grow, becoming one of New York's largest independent security solutions providers. It is the 65th largest alarm / security company in the nation. We have over 5,000 Central Station alarm customers, and over 3,000 customers with other types of systems. Our Central Station is fully UL Certified and NYCFD approved. We're big enough to provide our clients with a full range of the best products and systems in the marketplace, yet we're small enough and so locally focused that we can deliver outstanding customer service and support. Our clients range from many of New York's most prominent corporations, such as AOL Time Warner to noteworthy establishments, like the office of the New York State Attorney General's Office, to high-profile individuals, including politicians, UN dignitaries and international theater and film stars. No customer is too small or large for us, from a bodega to a 100-building complex. To learn more, please visit http://www.amsecuresys.com.