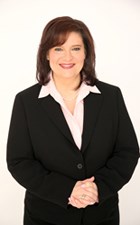 Los Angeles, CA (PRWEB) October 31, 2013
Practiced leaders know that to keep teams moving in the right direction they need to consistently reinforce the vision—and that means getting teams engaged and keeping them engaged, said Sonya Shelton, a leading executive coach and CEO of Executive Leadership Consulting.
According to Shelton, being a powerful advocate is good, but having others act as advocates of the vision is better.
"As a leader, you should set the tone, but you really need key influencers in your organization to advocate it," Shelton said. "To align your organization to achieve the vision, you need the whole team to speak with one voice."
Here are three small actions leaders can take to help promote one voice about the vision:
1. Make it easy to share by creating clear, simple messages that are easy to remember. Add stories to motivate the emotional side of your people and inspire them by showing how it benefits them personally and not just the bottom line.
2. Visualize the future. Make the vision come to life by sharing the possibilities and what people internally and externally will be doing and saying about the team.
3. Celebrate the wins! Showcase the wins and milestones along the way to reinforce that you're making progress and heading in the right direction.
For more information about Executive Leadership Consulting visit http://www.executiveleader.com and follow Sonya Shelton on Twitter for leadership tips and daily inspiration @SonyaShelton.
For media opportunities, contact sonya(at)executiveleader(dot)com.
About Executive Leadership Consulting:
Sonya Shelton, CEO and founder of Executive Leadership Consulting, is the author of the book "You're an Executive, But Are You a Leader?". As an international speaker and consultant, Shelton shows managers and executives how to increase their leadership effectiveness so they can boost their professional and business results. Executive Leadership Consulting offers workshops and coaching programs designed to develop leadership capability at all levels of the organization.
Sonya designed the programs at Executive Leadership Consulting based on her more than 25 years' experience as a leader in a variety of companies and industries, including the high-paced fields of publishing, advertising, and entertainment. She has worked as an executive coach and consultant with companies around the world from start-ups to Fortune 100 corporations, including Disney, Nestle, and Microsoft.