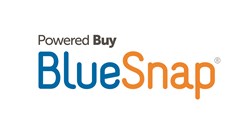 Waltham, MA (PRWEB) October 31, 2013
BlueSnap, a smarter payment gateway for game developers, today announced that it will exhibit at the upcoming Game Developers Conference Next (GDC Next) in Los Angeles, November 5-7, 2013. In conjunction with the conference, BlueSnap has released a new white paper to share eCommerce best practices with game developers looking to optimize their in-game or web-based game stores. Game companies interested in meeting with BlueSnap can visit booth #636 at GDC Next.
"With decades of experience in eCommerce, we are excited to relay our knowledge of what works in other industries to game developers and, ultimately, contribute to their success," said Ralph Dangelmaier, CEO of BlueSnap. "With this new white paper we aim to not just provide a useful eCommerce resource to game developers, but to also introduce them to BlueSnap's offerings, which we feel are perfectly suited to serve the current needs of many online game companies."
At GDC Next, BlueSnap will meet with a variety of game companies leveraging free-to-play and freemium pricing models. An increasing number of development studios are shifting to this model and offering micro-transaction based virtual items and upgrades to players across all game platforms. For a game developer, it is more important than ever to carefully consider the design of in-game stores, the checkout experience, and payment processing platform to ensure a positive customer experience.
BlueSnap connects developers to a worldwide network of payment processors, helping to convert more players into paying customers. BlueSnap also simplifies the process of releasing games in new markets with payment processing support in emerging markets where credit cards cannot be used. Through in-depth payment reporting, BlueSnap allows developers to track what players are purchasing and when.
For more information and to download the white paper, "Optimizing Your In-Game Store and Payment Processing to Increase Player Conversion," visit http://www.BlueSnap.com/gaming.
BlueSnap, recently awarded PYMNTs.com Innovation Award for its Smart Subscription technology, and has been actively growing its business this year, with recent expansion in Silicon Valley and the opening of a new London office.
About BlueSnap
BlueSnap is a smarter international payment gateway powering the checkout process for eCommerce merchants worldwide. BlueSnap fuels the growth of online businesses serving digital, physical and mobile markets. BlueSnap has reinvented the checkout experience by combining the power of these key components: Intelligent payment routing, seamless storefront integration, global payment processing, award winning smart subscriptions, mobile optimization, and dynamic marketing tools for up-sell at checkout.
Serving over 5000 merchants, and supporting shoppers in 180 countries by localizing the experience, with 28 languages, 60 currencies, and 110 payment types, BlueSnap is powering buys for merchants around the globe, and fulfilling their promise to convert more shoppers to buyers worldwide.
Learn more at http://www.bluesnap.com.
BlueSnap and the BlueSnap logo are trademarks of BlueSnap, Inc. All other trademarks are the property of their respective holders.