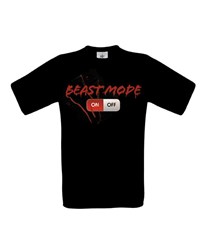 Over 100 funny t-shirt designs now available through our website and priced at just £15.00 each
Blackburn, Lancashire (PRWEB UK) 4 November 2013
BBT Clothing are happy to announce the launch of our new range of Funny T-Shirts. How many times have you walked past an individual and had to do a double take because you can't quite believe what is written on their T-Shirt? There are some incredibly funny and downright crude designs out there and although they may not be to everyone's taste, they certainly add some light hearted relief to an otherwise grey day. With those sentiments in mind, why not check out our designs and see if any of them are a perfect fit for your own special sense of humour?
New Range Overview
It's getting harder to shock people these days, just look at the typical teenager's sense of fashion and the multitude of piercings that individuals seem to enjoy so much. These T-Shirts add a little light hearted touch to that area of design and the results are stunning. Here is a brief overview of the new range:

Beast Mode – On/Off
Beer – Helping White Guys Dance Since 1898
Boobies make me smile - Can't argue there…
Chick Magnet
Cougar Bait – Not the 4 legged variety
It's My Duty To Please Her Booty
My Other Shirt is at your Mum's house!
Laughing Yet?
These hilarious yet current T-Shirt designs are available in a range of colours; sizes are Small, Medium, Large, XL and XXL for the big boys out there. They all weigh in at £15 and BBT Clothing apologise in advance if people attract too much attention from the opposite sex as a result of wearing these bad boys.