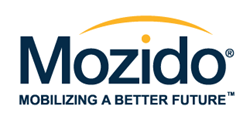 "Their guidance and insight will help Mozido navigate and succeed in the rapidly growing mobile commerce market."
Austin, TX (PRWEB) October 31, 2013
Mozido, a global leader in white-label, mobile financial, commercial and marketing services, today announced that Adolfo Salume, a business leader in El Salvador, and Robert (Bob) E. Turner, co-founder of Turner Investments, have joined the Board of Directors. Each brings their unique and extensive experience in both the financial and technology industries that will continue to advance Mozido's progress.
"We are thrilled to have Adolfo and Bob join our Board," said Mozido President and Chief Operating Officer Mike Love. "Their guidance and insight will help Mozido navigate and succeed in the rapidly growing mobile commerce market."
Adolfo Salume began working with Mozido in August of 2013 and brings extensive experience in the fields of finance, distribution, manufacturing, port operations and clean technology to Mozido's board. As Board Chairman and CEO of El Salvador-based Grupo Prologix, Mr. Salume was responsible for the operations of over 20 companies throughout North and South America. In addition to his professional acumen, Mr. Salume also brings valuable insight from the non-profit world. Mr. Salume is President and Founder of three non-profit organizations that work to improve and empower underprivileged populations in Central America. He is a graduate of Harvard College, holding a BA with Honors in Economics, and an MBA from Harvard Business School.
"I looked extensively for a mobile commerce partner to bring services to the people of Central America and worldwide," Salume said. "I selected Mozido and joined the Board of Directors because I believe Mozido's mobile financial and marketing services are the best in the market and can be applied to quickly generate mobile commerce business in the Latam region and worldwide."
Bob Turner co-founded Turner Investments in 1990. Turner Investments is an employee-owned investment-management firm based in Berwyn, Pennsylvania - managing approximately $9 billion in equity investments for institutions and individuals. Mr. Turner developed the equity investment process that is the basis for all of Turner Investments' growth equity strategies. In addition to his roles as Turner Investments' chairman and chief investment officer, Mr. Turner is the lead portfolio manager for Turner's Large Cap Growth strategy and serves as the co-lead manager for the Global Growth and Concentrated Global Growth Equity portfolios. Prior to founding Turner Investments, Mr. Turner served as a senior investment manager at Meridian Investment Company, as a portfolio manager with Integon Corporation, as an analyst at McMillion/Eubanks, and as a systems consultant for Arthur Andersen.
"Mozido is changing the way the global economy does transactions and creating important opportunities for the unbanked and under-banked," said Turner. "The growth potential of the mobile commerce market is tremendous, and I'm thrilled to be part of helping Mozido strengthen its position as a global leader."
About Mozido
Mozido provides an integrated platform of cloud-based, white-label, mobile payment, shopping and marketing solutions, complemented by real-time, customer behavior analytics. Our platform is highly interoperable and can work with virtually any wireless carrier or mobile device, including smartphones and feature phones. Mozido enables companies in retail, financial services, consumer packaged goods and telecom to serve both banked and unbanked consumers.
For more information, visit us at http://www.mozido.com
Follow us on Twitter: @MozidoGlobal
# # #
Mozido is a registered trademark of Mozido, LLC.
Media Contacts:
Nicole Giambusso
Office: 617-646-1070
ngiambusso(at)oneillandassoc(dot)com
Alice McCann
Office: 617-646-1046
amccann(at)oneillandassoc(dot)com