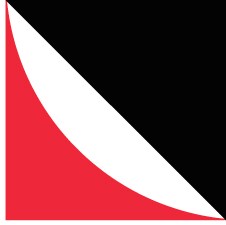 Join Greg O'Connor on the CEO Power Panel | The Perfect Enterprise IT Storm: How Cloud & Big Data Are Changing the World
Santa Clara, CA (PRWEB) November 04, 2013
AppZero, the fastest and most flexible way to move server applications from the datacenter to the cloud, will be at the Cloud Expo Conference from Monday, November 4 – Thursday, November 7 at the Santa Clara Convention Center in Santa Clara, California. The conference features technical and strategic breakout sessions, General Sessions, Industry Keynotes, "Power Panels" and a vast Expo floor.
AppZero will showcase its "Up-level" OS migration, new technology that provides one step migration of applications running on Windows Server 2003 to Windows Server 2012. With Windows Server 2003 end of life approaching, companies will be faced with moving large numbers of enterprise applications. AppZero provides the only way to upgrade existing server applications from WS2003 to WS2008 or WS2012 in a cost effective and time saving way.
AppZero Schedule of Events at Cloud Expo:

Monday, November 4, 2:10 – 2:55 pm: AppZero CEO Greg O'Connor's Enterprise Cloud Computing Session| "Moving Enterprise Applications to the Cloud"
Tuesday, November 5, 7:15 – 7:45 pm: Greg O'Connor on the CEO Power Panel | The Perfect Enterprise IT Storm: How Cloud & Big Data Are Changing the World
Monday, November 4 – Thursday, November 7: Demonstrations of "Up-Level" OS Technology in the AppZero booth, #503
Monday, November 4 – Thursday, November 7: AppZero begins the second annual industry survey on WS2003 end of life (eol) preparedness in booth #503
About AppZero
AppZero is the fastest and most flexible way to migrate server applications to and across any cloud or datacenter, without re-engineering, re-installation or lock-in. Encapsulating Windows applications in VM/OS-free packages, AppZero's patented software makes complex server applications moveable with ease. AppZero is the only application migration tool with "up-level OS" capabilities. For more information, visit http://www.AppZero.com and follow us on twitter @AppZero_Inc. Inquiries please contact AppZero at info(at)appzero(dot)com or 617.820.5126.