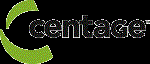 We are committed to helping businesses evolve from a spreadsheet based organization, to one that is empowered with the financial intelligence needed to make strategic business decisions and fuel organizational growth.-Barry Clapp, President, Centage
Natick, MA (PRWEB) October 31, 2013
Centage ™ Corporation, a leading provider of budgeting and forecasting software (Budget Maestro™) for small and medium sized businesses, today announced the company has been featured in BPM Partners latest Vendor Landscape Matrix. The new report provides a point-in-time snapshot of all the core Business Process Management (BPM) players, their status in the market and the focus of their offerings. Noted as "Comprehensive" among established players in the market, the report emphasizes Centage Corporation's flagship product, Budget Maestro is ideally suited for small to midsize companies looking for an easy to use and low cost, robust performance solution that can grow with the business. In total, 17 vendors were featured in the annual matrix.
According to the report, a "Comprehensive" vendor is defined as one that bridges finance and operations by providing most, if not all, of the basic financial components and adding operational elements such as operational analytics for departments like sales, HR, services, IT, etc., with operational planning, profitability analysis and optimization. Budget Maestro is a scalable budgeting and planning software solution that automates many of the time-consuming activities in the planning, budgeting, forecasting, reporting, and analysis process. In the report, analyst Craig Schiff highlighted Budget Maestro's "…advanced driver-based planning, modeling, dynamic reforecasting, revenue planning, tracking of detailed cost, inventory, bookings and deferred revenue, as well as workforce planning" as key features of the solution. In additional to Budget Maestro, Centage Corporation offers Analytics Maestro, a dynamic add-on which provides advanced financial dashboard reporting and analytics.
"We are pleased to be featured in the annual BPM Partners Vendor Landscape Matrix among industry heavyweights, newcomers and peers," said Barry Clapp, President, Centage Corporation. "Unlike all of the other tools in the market, our unique offering requires no programming or maintenance of models. It automatically generates the budget and all forward looking financial statements. We are committed to helping businesses evolve from a spreadsheet based organization, to one that is empowered with the financial insight and intelligence needed to make strategic business decisions and fuel organizational growth."
The new Vendor Landscape Matrix is now available: http://www.bpmpartners.com/bpmcentral_thebpmreport.shtml
To learn more about Centage Corporation's suite of budgeting and planning solutions, please visit: http://centage.com/Products/Products-Overview.asp.
About Centage
Budget Maestro® by Centage is an easy-to-use and install, scalable, automated budgeting, planning, and forecasting application. It is designed for small to mid-market companies and automates many of the time-consuming and error-prone activities associated with using spreadsheets to generate accurate budgets and forecasts. It features built in financial and business logic that allow users to build and update their budgets and forecasts and never worry about formulas, functions, links or any custom programming. It is the only solution in the market that offers synchronized P&L, Balance Sheet, and Cash Flow reporting that generate automatically and seamlessly update. Budget Maestro serves more than 7,000 users worldwide. Visit us at http://www.centage.com. For more information follow us on Twitter @Centage or visit our blog http://centage.com/Blog/ for the latest insights on budgeting and forecasting strategies.
###
Centage and Budget Maestro are registered trademarks of Centage.