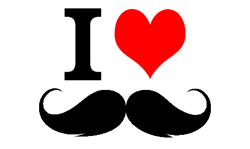 "We are pleased to contribute our men's grooming services and time to such an incredible cause year after year with the Movember organization," says Ben Davis owner and CEO of The Gents Place.
(PRWEB) October 31, 2013
What is Movember? Movember is the month formerly known as November, where men and women across the globe join together to raise awareness for men's health. Men grow and women support a Mo (moustache) for 30 days where men become walking, talking billboards for men's cancer and men's health awareness. Movember supports world-class men's health programs that combat prostate and testicular cancer.
The Gents Place supports Movember and encourages clients and members to as well. For more information or to make a donation, please visit http://us.movember.com/team/1089929.
The Gents Place encourages gentleman to join the Movember movement. The first step in doing so is to register at https://www.movember.com/us/register/?teamid=1089929. Gentlemen can register on their own, start a team or join a team.
$5 Movember Moustache Maintenance Services will also be offered in all of the three grooming clubs in which all proceeds will go directly to the Movember Foundation. This service will help gentlemen maintain a professional appearance throughout the month while still making a statement with their 'stache.
To kick off the month, The Dallas Movember Network is throwing a bash called Opening Act at The Green Room in Dallas, Texas with live music, drinks and good times. To learn more about the event, please visit https://www.facebook.com/events/440459342732396/.
About The Gents Place:
Founded in 2008 by Ben Davis, a frustrated guy who hated getting his haircut, The Gents Place offers men's grooming and lifestyle products and services in a masculine, yet relaxed country club type environment. They offer men's hair services, hand and foot repairs, straight razor shaves, massages, shoe shines and more. Frequently referred to as America's Premier Men's Grooming and Lifestyle Club with locations in Texas (Dallas, Frisco) and Kansas (Leawood), The Gents Place is known for its commitment to client service and top shelf amenities.
For more information or to find the club nearest you, please visit http://www.thegentsplace.com.