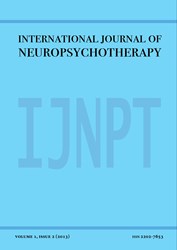 Simply put, medication cannot prevent normal depressive reactions to loss.
Greenville, South Carolina (PRWEB) November 05, 2013
Clinical psychologist Robert A. Moss, Ph.D., ABN, ABPP is the author of the article that is based on the cortical column brain code theory (Dimensional Systems Model) and the applied treatment approach (Clinical Biopsychology). The paper discusses opponent-process mechanisms in which factors (e.g., desired relationships, good health) that are positive in nature over time lead to the gradual activation of an opposite emotion to offset the positive feelings. If the positive factors are lost, the negative emotional state becomes apparent when the positive emotion is deactivated. Depression is the result.
The article indicates that even normal depression can be severe if what is lost was very positive and long-standing. Therefore, all people are expected to experience depression with loss, with a gradual lessening of the depression across a number of months as the opponent negative emotion decreases in strength. If this normal pattern is recognized, people have less anxiety and can learn to better manage their reactions to the unpleasant state.
Medication is expected to have little overall impact on the symptoms. If an individual who is currently taking anti-depressant medication experiences a significant loss with a resultant depression, this does not mean that the medication has lost its effectiveness. Simply put, medication cannot prevent normal depressive reactions to loss.
In contrast to other psychotherapy theories (psychodynamic, humanistic/existential, cognitive-behavioral), the Clinical Biopsychological approach is the only one based on how the brain processes and encodes information. In this regard, Dr. Moss has written professional and relationship books, including those on Giver Taker patterns (Type-G and Type-T personalities). Psychotherapy integration and comprehensive treatment are possible since the approach recognizes that negative mood states may occur from current factors/situations, negative emotional memories, and/or loss issues. This allows the identification of all contributing factors with treatment being directed at each.
Full information on all aspects of the brain theory and its applications, including all related articles, is available at emotionalrestructuring.com. He has a blog on a variety of topics related to his work. The new loss depression article is available on-line since it is published in a free access journal. Dr. Moss is board certified in clinical psychology and neuropsychology. He has authored 47 professional articles and presented at numerous regional, national, and international conferences.
Moss, R. A. (2013). A clinical biopsychological theory of loss-related depression. International Journal of Neuropsychotherapy, 1(2), 56-65. doi: 10.12744/ijnpt.2013.0056-0065