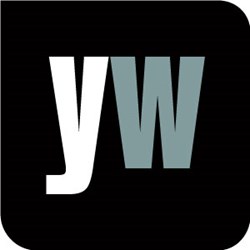 Gatwick, West Sussex (PRWEB UK) 16 November 2013
The Endocrine Society has issued a Clinical Practice Guideline (CPG) for the diagnosis and treatment of polycystic ovary syndrome, Eureka Alert reported October 25th. The article, "Experts clarify conflicting criteria for diagnosing polycystic ovary syndrome," noted that polycystic ovary syndrome is the most common hormone disorder in women of reproductive age and a leading cause of infertility. Richard S. Legro, MD, of the Penn State University College of Medicine, and chair of the task force that authored the guideline, commented, 'The Society's recommendations allow physicians to make the diagnosis if clear symptoms are present without resorting to universal hormone tests or ultrasound screening.' (http://www.eurekalert.org/pub_releases/2013-10/tes-ecc102413.php)
With this in mind, Yourwellness Magazine outlined the warning signs of polycystic ovary syndrome. According to Yourwellness Magazine, 'Though it may not feel like it when you're laid out on the sofa with a hot water bottle strapped to your lower back, your menstrual cycle plays an important part in your wellbeing. A healthy, normal cycle controls your fertility and has many other functions, but certain health concerns can get in the way of your menstrual wellness. One such concern is Polycystic Ovary Syndrome (PCOS). If you break down the word "polycystic", it simply means many cysts. PCOS, therefore, means that you have by clusters of pearl-size cysts in your ovaries.' (http://www.yourwellness.com/2013/10/are-your-weird-periods-a-sign-of-polycystic-ovary-syndrome/#sthash.bZ5aqq2L.dpuf)
Yourwellness Magazine outlined the seven warning signs of PCOS:
1. Having a sister with PCOS.
2. Irregular menstrual periods that are either heavy, absent, or unpredictable.
3. Infertility; giving up birth control measures for more than a year without conceiving.
4. Obesity.
5. Abnormal hair growth on the face, chest, abdomen, or upper thighs.
6. Severe acne that does not respond to usual treatments.
7. Patches of thick, velvety, dark skin.
Yourwellness Magazine recommended those with these symptoms to see a specialist to have a physical exam, a medical history review, a hormone test, a glucose test and an ultrasound of the ovaries.
To find out more, visit the gateway to living well at http://www.yourwellness.com.