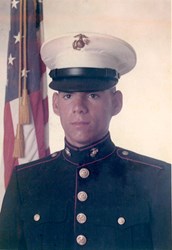 If we love our country, we should also love our countrymen.
Portland, OR (PRWEB) November 04, 2013
Ronald Reagan once said, "If we love our country, we should also love our countrymen." In honor of Veteran's Day, Kirkman® is holding a photo contest to celebrate the veterans who have so diligently served our country.
Participants are asked to submit a photo of their favorite veteran, or other patriotic themed photographs. The contest will run from November 4-11.
Kirkman® will reward the winner with a $100 gift certificate for Kirkman's nutritional supplements. The winning photograph will also be displayed on Kirkman's social media sites.
Kirkman® Veteran's Day Photo Contest Rules:

All entries must submit a release form for the photograph. Click here for the release.
All entries must include a valid name, address, email address and telephone number for the entry to be valid.
Only one submission per household will qualify for the contest. So please submit only one photograph.
All entries must be submitted in a .jpg file or the original photograph can be sent the Reno office: 10639 Professional Circle Reno, NV 89521.
To qualify, entries must be dated by 11:59 p.m. PST November 11, 2013 and either sent by mail to the above address or email to accounts(at)kirkmangroup(dot)com
Commend the veteran in your household and submit your best photo now!
About Kirkman®
Kirkman® is the leading manufacturer of nutritional supplements for individuals with special sensitivities and dietary requirements. Founded in 1949, Kirkman® is also the oldest nutritional supplement company serving the special needs community. This experience has allowed Kirkman® to pioneer effective products in many areas of nutritional supplementation for individuals with special health needs. To learn more about Kirkman®, visit the company website at http://www.kirkmangroup.com.
Contact: Kulani Mahikoa
V.P. Marketing
Kirkman Group, Inc.
Telephone: 503-694-1600