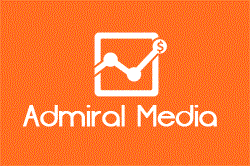 Bucharest (PRWEB) November 01, 2013
Admiral Media is a new marketing agency with expertise in online marketing strategies and traffic acquisition, a high standard in selecting media partnerships and offering 100% customized solutions for clients. Based in Bucharest, Romania, it is a global and full service marketing agency specializing in "Partnership Marketing".
Admiral Media agency has been launched on the 1st of November 2013 after bringing together 3 innovative, talented and young marketing specialists in mobile marketing, inbound marketing and social media. With years of experience in running performance based lead generation campaigns and sales funnel optimization, as well as having strategic marketing partnerships, Admiral Media is the one to call upon for outstanding brand awareness, for offer distribution, acquiring customers and program funding.
What motivates the team? "It's fun and satisfying to get really good at something", tackling the seemly impossible is what drives the team to always give their best by doing what they love and achieving greatness while doing so.
Some of the main services provided by Admiral Media include:
1) Traffic Acquisition:

Search Engine Optimization
Pay Per Click Advertising
Mobile Marketing
Performance Display
2) Lead Conversion:

Website (RE)Design
Landing Page optimization
3) Lead Management:

Social Media Management
Email marketing
About Admiral Media:
Admiral Media's mission is to provide easy to implement solutions to embed brand relationships into the collective consciousness by tearing down the old silos and establishing smart collaboration groups, organized around data and technology.