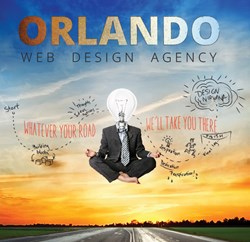 Responsive design is the answer to bridging the gap between desktop, laptop and mobile experiences.
(PRWEB) October 31, 2013
The world of web design is ever-changing. In this increasingly mobile society, people are accessing websites from multiple types of devices from smartphones to tablets, and even smart watches. Without supreme flexibility, many websites will fall short of design perfection unless they convert to a responsive design layout.
56% of adults in the USA use smartphones. 59% of people over 16 have an e-reader or tablet computer. Of those numbers, an unprecedented 34% of cell internet users mainly use their phone to access the internet, instead of a regular desktop computer or laptop. (Source). The trend toward mobile is increasing yearly, urging demand for mobile-friendly websites that cater to smartphone and tablet users.
Responsive design is the answer to bridging the gap between desktop, laptop and mobile experiences. While mobile apps are useful for standalone applications that require advanced programming, many users would prefer to use their phone browser to access a website. Downloading a mobile app takes time and data that could cost the user extra money, as well as taking up valuable space on small mobile storage drives. A website designed with a responsive, flexible framework doesn't require a large download. The site loads like any other page, within the phone's web browser. Rather than diverting the user to a mobile page, it quickly takes the elements on the website and resizes, repositions and restyles them to appear more elegantly on a mobile device. The effect is delightfully simple, easy to use, and maintains the branding standards of the website design.
Designing a website to be responsive has multiple advantages:
1. Security. A mobile app requires you to install a program in your phone. These programs can sometimes access areas of your phone that you'd rather keep private, such as your phone call history, passwords, account information and contacts. The open-source platform of Android is great for encouraging new programmers to get creative with app-building, but it also opens the door to malware, hackers and spammers. Aside from direct malicious intent, poorly programmed apps can open the door to your private information by using inadequate security protocols. (Source) Responsive websites use HTML web programming and contains the same security features as any other website. No installation is required, and a user's private data stays private.
2. Flexibility. Mobile sites are built to specific mobile dimensions. Liquid layouts tend to squish elements together in an unflattering way. Websites require zooming and scrolling to view the elements. Responsive design caters to all shapes and sizes. The elements on the page quickly shift to mobile layouts, tablets of any kind and multiple browsers. A well designed responsive layout will appear perfect on virtually any way you can access the web.
3. Quick implementation. While on the cutting-edge of web design technology, responsive web design doesn't take very long to implement. Using only one code base to design a website cuts out much of the time required for testing, coding, and designing across multiple platforms. One set of stylesheets reduces the clutter of cross-platform synchronicity, maintaining the same strong branded style as your desktop web browser design.
4. Search engine optimization. Mobile apps are not generally optimized for the web. With responsive design, the same web code is generated across all devices, allowing for consistent search engine optimization, clear discernible meta tags and keywords that will boost a site's rankings across the most popular search engines.
With the advent of responsive design, websites have the potential to free themselves from difficult to manage and produce mobile web applications. Web design companies are in higher demand now to offer responsive designs to their clients, increasing their flexibility and pushing their site designs into the future.
About Orlando Web Design Agency: We are the Orlando Web Design Agency. We are creativity, ingenuity, precision and talent. We have the tools, technology, expertise and experience to concoct a perfect blend of design, functionality, user experience and speed. Please visit our website.