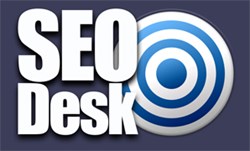 (PRWEB UK) 1 November 2013
Heyland & Whittle is pleased to announce that they will be attending a number of Christmas fairs in the next month. Although most shoppers are still not in the festive mood just yet, retailers and traders are under pressure to ensure that they have stock and products in place that will delight and excite customers from now until the end of the year. Heyland & Whittle believes that they offer the perfect range of gifts and home products that people will be delighted to have. This is why the company will be making a number of appearances at leading Christmas fairs and shopping events before December.
First up for the company is the Country Living Magazine Christmas Fair, which is taking place between the 30th of October and the 3rd of November. The festive spirit will be in the air as the popular magazine showcases the products and styles that they love. The magazine has been firm backers of the home fragrance products provided by Heyland & Whittle and these products will form the centrepiece of the company's display.
The next appearance for the company comes at the Spirit of Christmas event which takes place between the 5th and 10th of November at London's Olympia. This is set to be one of the biggest shopping events of the year and Heyland & Whittle will be front and centre at the event. The company has a range of winter and festive themed reed diffusers and scented candles which will be perfect to give as a gift or to brighten up the home. With the festive season being a time to welcome friends and family, many people look to freshen up their home. This is where the special festive range from Heyland & Whittle will be of great benefit.
Blenheim Palace is the home of the Living Crafts for Christmas event on the 15th to the 17th of November and again, the company will be well represented. Heyland & Whittle will also be present at the Royal Horticultural Halls in London between the 20th and the 23rd of November as the company presents amongst the top 75 home, fashion and gift companies in the United Kingdom. This is gearing up to be an exciting time of the year and Heyland & Whittle are keen to ensure that everyone gets into the Christmas spirit as soon as possible.
About Heyland & Whittle:
Heyland & Whittle was established in 2003 by a husband and wife team who still adhere to the same hand-made principles today as they did back then. The company focused on soap but soon expanded their range to include a wide variety of scented candles. The company is now recognised as one of the leading UK providers of home fragrance products, including an extensive selection of reed diffusers. Heyland & Whittle believes in adding a little touch of luxury to every room in the home.