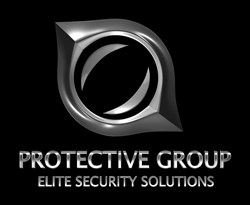 Bohemia, NY (PRWEB) November 05, 2013
The Protective Group, a leading security company on Long Island, discusses the effect that increased flood insurance premiums will have on citizens of New York City.
According to an October 25th article by the New York Times titled "Insurance for Floods May Force Relocations," the number of New York City buildings required to have federal flood insurance will almost double by the year 2015. Insurance premiums will also rise at the same time, causing a scenario where some residents may not be able to afford their current residences.
The article notes that according to maps from the Federal Emergency Management Agency to be released in 2015, about 32,000 additional city properties will be forced to have federal flood insurance. Currently this number stands at 37,500. A cutback on funding to a federal program subsidizing the cost of flood insurance is also anticipated, which means higher flood insurance costs.
The article quoted Mayor Michael Bloomberg, who said in his weekly radio program that "We've got to figure some ways to solve the problem. An awful lot of people just don't have the money."
John Monderine, CEO of the Protective Group, a leading insurance investigator provider, believes that the affected property owners and residents should weigh their options soon. "2015 is more than a year away, but all New Yorkers who will be affected by the new federal flood insurance rules should be prepared beforehand."
The Protective Group is an elite full service private security firm with specializations in special event security, corporate security, private investigators, insurance investigators and surveillance. Its top-notch professional security guards have over 150 years of combined law enforcement service and its security personnel are physically fit, professional, athletic, and completely dedicated to ensuring events proceeds without a hitch. From charity runs and fashion shows, to fundraisers and art shows, the Protective Group instills confidence and assures safety at an exclusive event or place of business.
#####