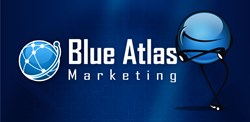 Houston, TX (PRWEB) October 31, 2013
Blue Atlas Marketing has teamed up with GOMaximo and Interfaith Ministries of Greater Houston to design and launch the business's new websites.
GOMaximo.org is an Oil, Gas and Petrochemical industry forum designed to give users a source for exchanging information, industry experiences and work methods. With a free flow of information GoMaximo.org is designed to help improve the knowledge and practices of the Oil and Gas Industry. Membership to GoMaximo.org is free to all users and provides it users with benefits such as education, networking and sponsorship opportunities, and community engagement.
Interfaith Ministries of Greater Houston is a leading force in bringing people together of diverse faiths to help serve the ones in need of the greater Houston area. The new website is the online hub for the organization. At IMGH.org users are able to keep up to date with IMGH activities, help donate, volunteer and request help. With the online environment becoming so dominate today, IMGH.org gives the organization a new medium to reach out to individuals/groups in need and bring together more like minded people who want to help their community.
Blue Atlas Marketing is very proud to announce the launch of these two new websites. These launches have continued to showcase the increasing capabilities and growth of Blue Atlas's web design department. Make sure to keep up with Blue Atlas as the company continues to gain new clients and new team members. Their continuous growth is making them a go to source for web design and web marketing in the greater Houston area.
For more information on Blue Atlas' web marketing services, visit their website: blueatlasmarketing.com.
Also for more information on GOMaximo and IMGH Visit their websites:
http://www.GOMaximo.org
http://www.IMGH.org
About Blue Atlas Marketing
Blue Atlas Marketing is a Houston web marketing company who delivers integrated marketing solutions. Using cutting-edge online technologies, we combine all the facets of your marketing effort into a cohesive, web-based initiative for maximum impact. Utilizing all aspects of web marketing, from website design and SEO to email marketing and pay-per-click campaigns, wherever you want your company to be, WE GET YOU THERE!