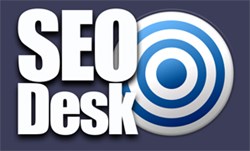 (PRWEB UK) 2 November 2013
Barnes Corporate Travel is pleased to announce the launch of an increased customer focus for the autumn of 2013 and the winter of 2013/14. With early weather forecasts predicting a run of wintry conditions from mid-November, it could be a difficult time to get around, and when you run a business, you cannot run the risk of not turning up or making a poor impression. This is why the company is keen to guarantee a top quality service for clients, existing or new.
With the weather taking a turn for the worse, trips that would have been undertaken on foot or by underground are now required to be taken by car. Creating a favourable first impression is always crucial in business and this weather can play havoc with the way that people present themselves. When looking good and arriving on time and in grand style matters, choosing to travel by executive service is the natural option for businesses. Barnes Corporate Travel offer a wide range of limo services London already loves and with the weather tipped to take a turn for the worse before the end of the year, the company is pledging to ensure that all of their vehicles are in top condition.
The company has an extensive range of cars in their fleet, and no matter how well a client wants to travel, there is the opportunity to find the car that is perfect. The Barnes Corporate Travel fleet includes Bentleys, BMWs, Mercedes, Audis and Chryslers, which means that the comfort and quality of the journey is never in doubt. The team at Barnes Corporate Travel check their vehicles regularly and have high standards. However, in times of inclement and changeable weather, the company promises to test their fleet even more regularly, providing added assurance to all clients.
Bad weather conditions can also impact on air travel, which is why clients want to get to the airport as quickly as possible and to be informed of flight details en route. This is where the luxury airport transfers London service offered by Barnes Corporate Travel is the best way to travel. The firm guarantees to get clients to the airport as quickly as possible, and the chauffeur remains in touch with flight times at all times. If any announcements or changes are made to a client's flight, Barnes Corporate Travel will be the first to know, which means their clients know too.
About Barnes Corporate Travel:
The Barnes Corporate Travel ethos is a simple one and it is one built around pleasing the client and developing long term relationships from there. In the business world, first impressions and making a positive impression is crucial. This is why Barnes Corporate Travel provides the best fleet of cars and drivers with extensive experience in the chauffeuring industry. The company aims to provide the most reliable business and airport transfer service in London, helping clients get to where they want to be on time and in excellent style.