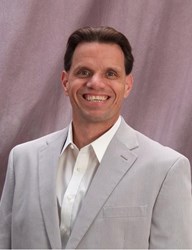 People aren't worried about 'the' economy, they are worried about THEIR economy. - Paul Zane Pilzer, Economist and New York Times Best Selling Author
Nashville, Tennessee (PRWEB) November 02, 2013
It's safe to say that social media is here to stay, which makes the opportunities for entrepreneurs that much more exciting, especially when it comes to network marketing. Social media and technology platforms are powerful communication vehicles with a vast reach. According to eMarketer online (dated June 18, 2013), one in four people worldwide are using social networks (1.73 billion in 2013, an 18% increase from 2012's 1.47 billion); with a projected social network audience of 2.55 billion by 2017.
Economist and New York Times Best Selling author Paul Zane Pilzer (http://www.paulzanepilzer.com) emphasizes the positive impact network marketing is playing in today's economy, especially in the health & wellness sector. He discusses a new form of distribution, what he calls 'intellectual distribution.' The concept that information is the new commodity, with ideas being the new capital; virtually allowing anyone to participate in this new 21st Century economy.
Zija International (http://www.drinklifein.com) was founded in 2005 by Mr. Ken Brailsford, a pioneer in the health & wellness industry, and commonly referred to as the "Father of Herbal Encapsulation." Zija has created the perfect storm in the trillion dollar health & wellness sector with their ground breaking nutritional products, based solely on moringa oleifera, nature's miracle tree. Zija has a simple and effective product line consisting of nutrition, weight management, and a 'spa quality' skin care line.
Contrast the New Social Franchise: Network Marketing, with traditional franchising from a recent article in the Wall Street Journal online called "The New Face of Franchisees" (dated August 19, 2013). Not surprising is a large capital investment: $520,000 average initial investment; median age 45-54 years old; mostly men (71.9%); educated folks (63% with Bachelor or Advanced Degrees); over 70% working more than 40 hours per week; while earning a median pre-tax income between $50K to $75K (women earning $54K, and men earning $73K). And finally, 11% of franchisees reporting pre-tax income of over $150K, with only 20% (1 in 5) having a tenure lasting more than 10 years.
In a nutshell: if you're an older male with half a million dollars to risk, willing to work over 40 hours a week to make upwards of $75K per year, in a business you have a 80% chance of leaving in less than 10 years than a traditional franchise is for you. And of course the quintessential capstones: due diligence, hard work, long hours, employee hassles, IRS issues, and Obamacare. "A franchise is just like buying a bad job." - Ed Ludbrook
Both franchising and network marketing involve owning a business, and owning a business involves: risk, sacrifice, leadership, and simply putting your money and reputation on the line. But the most elementary differences are that just about anyone can start their own home-based network marketing business, regardless of age, income, race, gender, education, background – and of course the initial $500K. Plus there's no limitation on earnings, no boss or employees, very little risk, and no geographical boundaries. Not to mention the immense size of direct sales: in 2012 the U.S. did $31 billion by 15.9 individual sellers; $166 billion with 90 million direct sellers worldwide (over 5 times the size of the U.S.).
At a recent conference in the Opryland Hotel in Nashville, Tennessee (June 2013), legendary network marketer and sincere man of God Ray Spotts (http://www.rayspotts.com), outlined the 12 Critical Elements in determining what a solid network marketing company should look like:
1. Integrity of the owner. Most important & more important than all others combined
2. Does the owner have prior network marketing experience or background?
3. Capitalization for expansion
4. Do the products or company 'tell a story'? Facts Tell – Stories Sell
5. Unique products or service. No 'me too' products – patented & proprietary
6. Do they manufacture their own products? Gives control over production without copying
7. Daily consumable products
8. Timing is critical – $50 million in annual sales is the beginning of real momentum
9. Balanced compensation plan – small, medium, & large levels of distributor compensation
10. International opportunities
11. Distributor support systems – corporate website, back office, marketing materials & training
12. Company infrastructure – a solid executive team with the appropriate track record & experience
"The Key to Success in network marketing is to pick one company and be laser focused on just that company." - Ray Spotts
Take a minute to investigate why Zija International meets all of Ray's 12 Critical Elements, and what a legacy company built on a solid foundation in its momentum stage looks like. And finally, discover why so many top professional athletes like boxing legend Evander Holyfield, NASCAR great Rick Mast, and Olympic champion Apolo Ohno use Zija's all-natural moringa-based products to supplement their nutritional needs.
"Don't ask yourself what the world needs. Ask yourself what makes you come alive, and go do that, because what the world needs is people who have come alive." John Eldredge – "Wild at Heart" p.200
Doug Welbaum
Independent Distributor, Zija International
*Nashville, Tennessee
(615) 779-8357
Website http://www.bestnutritiononearth.com/