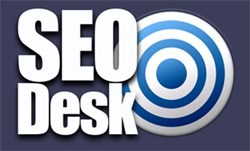 (PRWEB UK) 4 November 2013
Orchard Orthodontics, one of the leading orthodontists in London and Surrey, is fully prepared and ready for the post Halloween rush for dental services. This is an exciting time of the year for many people, and it is natural for children and adults to overindulge themselves with a number of sugary sweets and treats. This can be a fun activity, but too many sweet treats can have a devastating impact on a person's teeth and gums, which is why Orchard Orthodontics aims to offer a wide range of services to suit the needs of clients.
A post Halloween check-up is highly recommended ensuring that patients haven't damaged their teeth or developed any issues that may become more troubling if left unchecked. Orchard Orthodontics believes that prevention is the best form of medicine and regular analysis of the teeth and gums is recommended to ensure that they remain in excellent condition. Regular trips to the dentist can save a considerable amount of pain and can also ensure that the overall cost of dental care remains low. The firm also recommends regular check-ups as being the best way to maintain the integrity and nature of patient's teeth.
There are many different orthodontic solutions offered by Orchard Orthodontics, including the latest in brace technology. The company provides the widest range of braces London has to offer, including the latest in US dental technology. Anyone looking for an invisible brace solution that provides all of the support and benefits with none of the obtrusion will be delighted at the wide range of products on offer. Brand names like Invisalign and American Damon are available as Orchard Orthodontics aims to offer the strongest range of braces Surrey or London has ever seen. Braces have long been considered an embarrassing and obtrusive way to correct dental issues, but this is no longer the case. America leads the way in effective yet stylish dental technology and Orchard Orthodontics aims to offer the most effective range of modern dental solutions to their clients.
The company is currently offering a free consultation for clients and anyone looking to take advantage of this offer should visit the company website for more details. At this time of the year, a consultation is highly recommended to people of all ages. This free consultation will ensure that the excesses of the season do not lead to any problems or dental issues.
About Orchard Orthodontics:
Orchard Orthodontics is an award winning orthodontic practice in London and Surrey. The practice aims to offer a comprehensive range of dental services to clients of all ages. The firm utilises modern methods and technology as much as possible to provide comfort and peace of mind to all clients. This includes 3D computer technology to show a client what they will look like after undergoing treatment. The practice appreciates that receiving dental treatment can be stressful and the team members work hard to put all patients at ease.