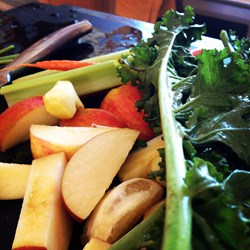 Acne, and any other medical condition, should be addressed by examining the root of the problem, rather than solely the manifestation of disease.
Carbondale, CO (PRWEB) October 31, 2013
In a new article entitled Treating Acne Naturally, Dr. Villafranco, founder of the Colorado-based skin care company, Osmia Organics, suggests taking a step back and examining acne from a whole health perspective.
For many years, dermatologists have focused mostly on the symptoms of the condition, namely the skin blemishes themselves. While this approach is certainly part of any treatment plan, a higher success rate may be attainable through encouraging patients to be educated and proactive in their lifestyle choices with regard to their acne.
In the article, Villafranco cites dietary habits as the area in which most acne sufferers could make changes that would result in substantial improvements in the health of their skin. She lists foods that are considered inflammatory to the body, as acne is now understood to be a disease of inflammation. She specifies seven food categories that would be best avoided in acne sufferers, and likely in people with other inflammatory conditions, such as dermatitis, arthritis, and irritable bowel disease.
The article goes on to mention stress as an exacerbating factor for acne patients, as stress alters hormone balance in a way that can increase sebum production in the skin, which may lead to pimples. Also mentioned is the benefit of regular exercise, both in flushing toxins from the body and as a means of stress management. Finally, Villafranco discusses several personal hygiene habits that could decrease the frequency and severity of acne symptoms.
Natural acne treatment options are outlined at the end of the article, including cleansing methods and skin maintenance. The focus of the suggested treatment is nourishing the skin, rather than stripping it of its naturally protective oils. She explains that over-stripped skin results in compensatory oil production and more acne. Villafranco also reminds readers that they should seek out physicians who address health in a global way, intended to educate and encourage patients to contribute to their own health in a positive way. She has found, in her medical career, that this approach almost always yields better and longer-lasting results than just treating symptoms.
Osmia Organics offers several products for acne, including their popular Balancing Starter Set, which includes the Black Clay Facial Soap, Facial Calibration Serum, and their popular Spot Treatment. See http://www.osmiaorganics.com for details.